Meet.....Rachael Hesling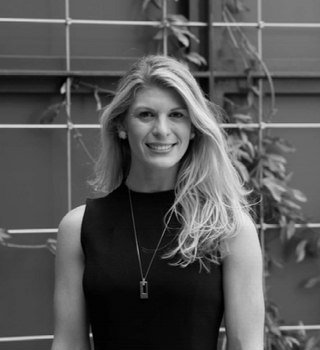 Favorite condo buildings? 3303 Water Street. There are very few buildings in DC where the majority of the condos have water views, 3303 Water is one of them. Additionally, the building has unprecedented service and maintenance.
Famous person you would like to dine with? Mother Teresa
Favorite restaurant? Compass Rose; International Street Food in a low-key setting
Most romantic location for a date? Ice skating in Georgetown during the Holidays at the Washington Harbour Ice Rink
Favorite president? Dwight Eisenhower - a fiscally responsible peacekeeper. "I like Ike."
Metro, Capital Bikeshare or Uber? 100% Scooters, I love scooting to preview listings.
Neighborhood of choice? Shaw and Anacostia.
Favorite DC area team? Nationals
Preferred monument? The Washington Monument
Favorite charity? CASA - I am a court-appointed special advocate for kids in foster care. I mentor and go to court with children in the foster care system in the DMV. I represent and present my findings based on the best interest of the child to the Court. Why is this a worthy cause?If privileged kids with decent parents struggle to "make it" in this world, how are kids raised with little to no support in the system, supposed to stand a chance?
Growing up on Hilton Head Island, SC, Rachael appreciates all that Washington, D.C. has to offer. A lover of all the boroughs, Rachael is a resident of Shaw, frequenter of Georgetown, where her parents live part-time, and is a board member of a SE Condo Association where she has investment properties.
A tactful negotiator and strong client advocate, Rachael has experience in foreclosures, short-sales and in handling TOPA claims for single and multi-unit housing. Rachael's legal background and training contribute to her ability to strategically work with all parties to make the pursuit of home ownership and selling as seamless as possible. Her organization and foresight lends a hand in enabling even the most complex transactions to close.
Rachael enjoys being busy and active in the District. She serves as a Court Appointed Special Advocate for Children, 'CASA'; as an elected board member of the Logan Circle Community Association 'LCCA'; is a member of "CREW" or Commercial Real Estate Women and is the founder of Wheelchair Accessible Housing, LLC.
Rachael received her bachelor's degree from Vanderbilt University and her law degree from The Catholic University of America, Columbus School of Law. Rachael is licensed in DC and VA.
Explore the DC Condo Boutique team's recent closed transactions
Contact Rachael
Shaw Homes And Condos For Sale
September 29, 2023