MidCity DC Real Estate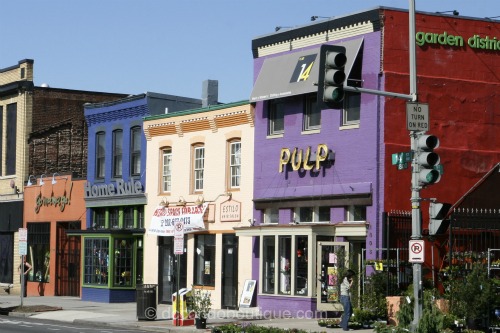 MidCity is a neighborhood in Washington, DC centered around the intersection of 14th Street NW and U Street. It includes the dynamic 14th Street and U Street Corridors and the U Street and Logan Circle neighborhoods.

Many new condo developments are under construction or have recently been completed in the MidCity neighborhood and this area has become the Districts most sought after place to live. The MidCity commercial corridors are alive with a dynamic mix of retail, dining and entertainment venues that are enjoyed by both local residents and visitors on a nightly basis.

The boundaries of DC's MidCity neighborhood are not as widely agreed upon, but are often recognized as Rhode Island Avenue to the south, 16th Street to the west, New Hampshire Avenue and Florida Avenue to the north and 7th Street to the east. Neighborhoods bordering MIdCity include Dupont Circle, Adams Morgan, Columbia Heights, Shaw and LeDroit Park.
MidCity Homes And Condos For Sale
MidCity Homes And Condos For Sale
December 8, 2023