Dominion Hills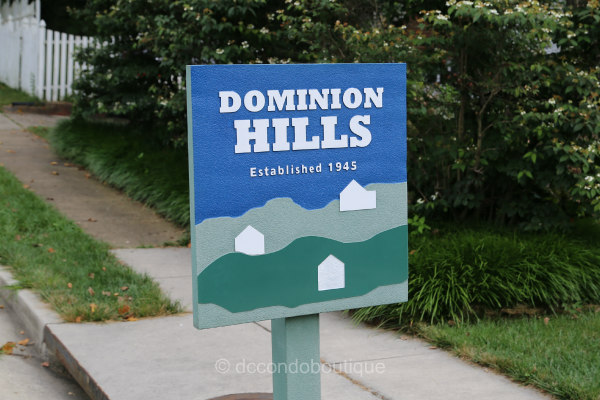 You can't always find the charm of the suburbs combined with urban amenities, but that's what you'll find with Arlington's Dominion Hills. This quiet neighborhood offers a mix of wooded bliss and nearby delights.
The streets and sidewalks of Dominion Hills are lined by mature trees, plus the neighborhood also has its own one-acre park with a playground and field. In addition, homes in the community are close to Four Mile Run and several multi-use trails for outdoor recreation.
Dominion Hills Homes For Sale
Dominion Hills Homes For Sale
November 29, 2023
Neighborhood:
Dominion Hills
More About Dominion Hills
Dominion Hills Housing
Distinguished mainly by its redbrick Colonials, many of the homes in Dominion Hills were constructed around the mid to late 1940s, following World War II. These homes still look very similar, with dark green, black or blue shutters, and a two-story layout.
The developer changed up the homes just slightly and varied the setback distance of the homes to give the neighborhood a bit of diversity. In more recent years, some owners have made new additions to the original homes, or even put up front porches and back decks.
Otherwise, though, many of the homes in Dominion Hills are still relatively similar and consistent from the street. On the inside, however, many of the homes are very different. Apart from the two-story Colonials, some split-levels and ranches were later added to the mix.
Living in Dominion Hills
A popular location for families, the neighborhood is conveniently close to the playgrounds, picnic areas and ball courts of nearby Bon Air Park.
Living in Arlington also makes it easy to hop on one of the nearby bike trails, like the Four Mile Run Trail, the W&OD Trail or the Custis Trail. The neighborhood is also known to host annual parades and festivals.
While Dominion Hills does not have its own Metro station, homes in the community do sit within biking distance of stations in other nearby communities. It's also easy to access major roadways from the neighborhood.
From Our Blog - Dominion Hills
Search Arlington Neighborhoods