Buying a DC Property
Buyers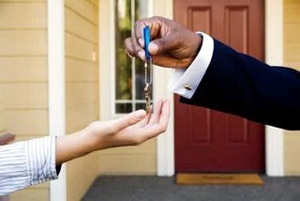 It is our goal to assist busy Washingtonians with a real estate purchase in an expedited and efficient manner. We combine state-of-the-art real estate search technology with extensive knowledge of neighborhoods and developments to accomplish this goal. Most potential buyers start on our popular website and really drill down into the neighborhoods and properties to identify ones that interest them. The next step is to discuss requirements with one of our team members and then tour the best suited properties.
First-time homebuyers in the District may be eligible for a tax credit of up to $5,000.
Learn about FHA approved condos with down payments as low as 3.5%.
The key to a successful real estate purchase requires a buyer to keep two important factors in check: logic and emotion. Even highly disciplined individuals can be challenged when their emotions are running wild looking at an amazing property. In other scenarios, too many options and choices can make it difficult to pinpoint the correct property. It is our job to help in balancing your logic and emotions during this exciting purchasing experience.
We take pride in really drilling down on your property requirements and guiding you to the homes and condos that best fit your criteria.
Consider us as an invaluable resource for tapping into the excitement and unique lifestyle of DC neighborhoods, exciting condos and urban lifestyles. Expect to relax while our team gives your mission the attention and personal consideration you deserve.
DC Condo Boutique Search Resources