Wooster & Mercer: Luxury Loft Living
Posted by Mark Washburn on Saturday, April 20, 2019 at 11:10 AM
By Mark Washburn / April 20, 2019
Comment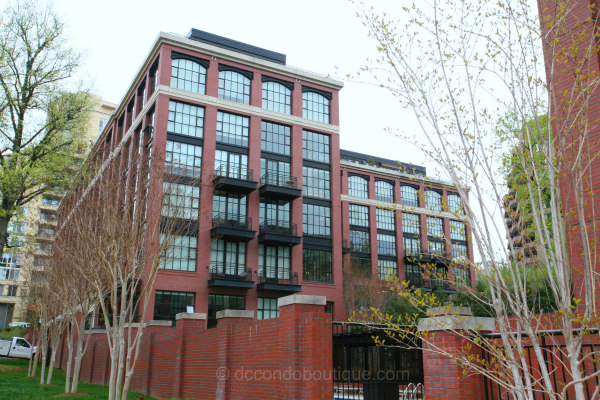 Blending the enjoyment of new construction with the historic appeal of authentic loft design principles, Wooster & Mercer brings the luxury of stylish living options to Arlington. The seven-story property in the Rosslyn neighborhood houses nearly 90 condos in all; the combination of two loft buildings joined together by a private courtyard.
The brick, factory-style façade is complimented inside by such desirable loft-inspired extras as exposed ductwork and large, industrial-style windows. Those industrial style points extend throughout the homes, translating to more unique designs, joined by modern, stylish interiors.
First delivered in the mid 2000s, buyers can choose from a more traditional flat, a dramatic loft or a penthouse unit. Starting at around 900 square feet of living space, there are also more generously sized residences with nearly 3,000 square feet of living space.
This gives new buyers the option of everything from a studio to a one-, two- or even three-bedroom residence. You'll also find some spiral staircases, floating staircases and even rooftop decks available within Wooster & Mercer.
Buyers are additionally treated to such desirable extras as sweeping floor-to-ceiling windows and high ceilings. You'll also find top-rated appliances, hardwoods and the added bonus of some custom built-ins. As well, other additions include granite countertops in the kitchens and marble vanities in the baths.
Community amenities include the property's outdoor swimming pool, bicycle storage and garage parking. As well, the dog and cat-friendly property also features available green space, a fitness room and clubroom, plus concierge service.
Pet owners are also sure to delight in the property's proximity to Hillside Park, found just across the street from Wooster & Mercer. The Rosslyn neighborhood makes it easy to take a short stroll to area restaurants, shops and clubs too, with the closest Metro station also just a short distance away from the lofts.