Woodridge- An Underrated Neighborhood
Posted by Mark Washburn on Saturday, December 28, 2019 at 10:54 AM
By Mark Washburn / December 28, 2019
Comment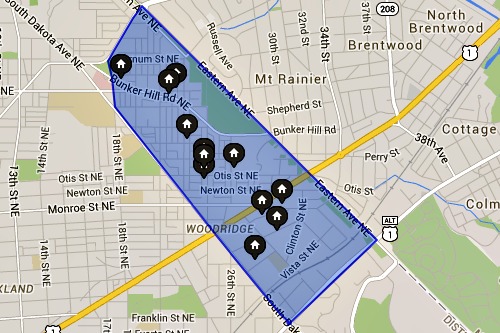 It may not be one of the most well-known neighborhoods in DC, but that's part of the attraction for many people moving to Woodridge. This relatively underrated neighborhood is filled with parks and tree-lined streets, and for those attracted to both a suburban and urban way of live, it offers the best of both worlds.
The northeast neighborhood is close enough to downtown to make it easy to reach what you want and need in the area, but it also offers the appeal of single-family homes with yards, porches and gardens. For some, a quiet neighborhood setting is exactly what they want in a new home.
Filled with the option of Colonial-style homes, farmhouses and bungalows, the homes of Woodridge are the perfect choice for many buyers. While some may be put off by the distance to things like the closest Metro station or the closest grocery store, others are more than happy to live just a bit farther out, yet still close enough to enjoy all of the area's conveniences.
That's helped Woodridge stay relatively more affordable than some other communities in the DC area in terms of residential prices. Buyers often find more house for their money when they take the home search to Woodridge.
Some buyers never even get the opportunity, though. It's not common for homes to go up for sale in Woodridge because there simply aren't many households moving out of the neighborhood.
There's also not as much investment going on, especially when compared to other communities like Trinidad, Capitol Hill North and the Atlas District. That's not to say that some residents wouldn't support it if it came.
Some are already doing their part to try and attract new businesses to the area, including more restaurants, coffee shops and cafes. They've already brought in neighborhood attractions like a dog park and supported making other improvements to this underrated neighborhood.