Woodley Wardman Penthouses Released
Posted by Mark Washburn on Wednesday, March 21, 2012 at 11:45:58 AM
By Mark Washburn / March 21, 2012
Comment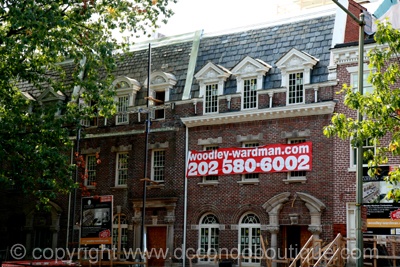 The Woodley Wardman development in Woodley Park has released four Christian Zaptka-designed penthouse residences that are now available for sale.  The Woodley Wardman was recognized by national real estate advisory firm Delta Associates as the "best boutique condominium project in the Mid-Atlantic Region in 2011."
The Woodley Wardman project successfully fuses four historic Wardman-era brick row houses fronting Connecticut Avenue with a new seven-story structure.  The penthouse units are located in the new tower and offer awe-inspiring views of the DC skyline including the National Cathedral and Rock Creek Park.
The Woodman Wardman has been overwhelmingly well received by clients that we have toured the project with.  The quality of the finishes and the luxury feel of the project have impressed everyone that has visited.
The four Woodley Wardman penthouse units now on the market are listed from $625,000 to $1.95M.  Here is a resource to learn more about the project and view all the active Woodley Wardman real estate listings.