Woodley Park is DC's Leafy Neighborhood
Posted by Mark Washburn on Friday, July 21, 2023 at 8:03:09 AM
By Mark Washburn / July 21, 2023
Comment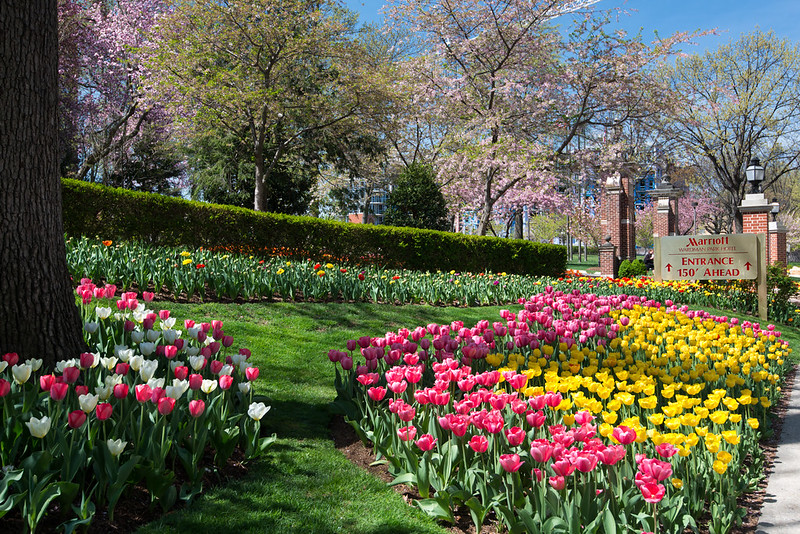 Photo: Robert Lyle Bolton
Surrounded by tall trees and park space, Woodley Park is truly DC's leafy neighborhood. A favorite of those who want to experience the natural beauty of Rock Creek Park, but don't want to sacrifice a convenient location either, Woodley Park definitely checks off all the boxes.
The biggest attraction of all in the neighborhood is likely the National Zoo, but there are more than 2,000 acres to explore in Rock Creek Park. From biking and running trails to picnic spots, you'll find no shortage of things to do outside in this part of Washington.
Living in Woodley Park also means access to the Klingle Valley Trail and the almost hidden gardens, trails, and ponds of nearby Tregaron Conservatory. Much like the former owners of Tregaron, many people used to view Woodley Park as a place to escape the summer heat.
The streetcar running along Connecticut Avenue helped connect up the city with some of its leafier neighborhoods, such as Woodley Park. Today, the same stretch of roadway is where you'll find some retailers and restaurants, although some of the nearby side streets are much quieter.
Historic architecture can still be found in the area today, as you'll still find row houses, but some of them have since been converted into commercial space. Closer to the National Cathedral, some of the well designed and preserved homes on the western side of the neighborhood have changed little over the years, while the area north of the historic district is where you'll now find high-rise apartments.
Still, the mostly tree-lined streets of Woodley Park are certainly appealing for those who want a quieter location to call home, but also wish to live in an urban environment. Living here means being close to such popular neighborhoods as nearby Kalorama, Adams Morgan, Mount Pleasant, and Cleveland Park.
Search Woodley Park Condo Developments