Wizards' Gortat Buys in Arlington's Cherrydale Neighborhood
Posted by Mark Washburn on Monday, November 10, 2014 at 1:42 PM
By Mark Washburn / November 10, 2014
Comment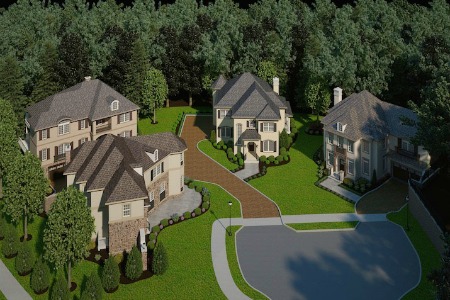 Washington Wizards basketball player Marcin Gortat made a slam dunk in the DC metro real estate market in September, buying a $1.6 million home in the Cherrydale neighborhood of Arlington, Virginia.  The Wizards center, a Polish native who came to the Wizards last year from the Phoenix Suns, bought a newly built home on North Quebec Street in North Arlington.  A popular fan favorite, Gortat stands 6-foot 11 and has been called "the most interesting man in the NBA" by USA Today.
Gortat, who signed a new 5-year, $60 million contract with the Wizards in the offseason, bought a 5-bedroom, 4,000 square foot home in the Farrington Ridge subdivision in Arlington.    The home's main floor boasts 10-foot ceilings and its upper floors are 9 feet.  Fairington Ridge is a cul-de-sac neighborhood in Cherrydale featuring four luxurious single-family homes. Bedrock Development is the builder of this community and they completed Gortat's home in August.
The 30-year old Wizards center spent the early part of his basketball career in Europe before joining the Orlando Magic in 2007.  Gortat went to the Phoenix Suns in 2010 before being acquired by the Wizards.  He has proven to be a boon to the Washington Wizards franchises, garnering major playing time in the playoffs last season, and popularity off the court in meet-and-greet with DC fans.
Cherrydale Homes For Sale
Related Links
Cherrydale Homes For Sale