Williamsburg Popular in Arlington
Posted by Mark Washburn on Friday, May 6, 2016 at 6:58 PM
By Mark Washburn / May 6, 2016
Comment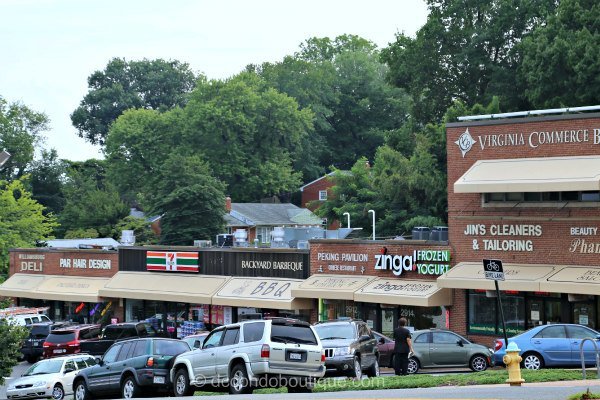 The Williamsburg neighborhood in Arlington is seeing a lot of tear-downs and rebuilding, which is quietly changing the housing stock from modest ramblers to new and larger homes existing side-by-side, yet it still retains its low-key small town feel. Williamsburg hugs the edge of Arlington's border with Fairfax County. Family-oriented and friendly, it's an easy place to get to know your neighbors. Williamsburg is within a mile of the East Falls Church Metro Station on the Orange and Silver Lines. Metrobus and Arlington Transit provide bus public transportation. I-66 is nearby for quick access for commuters.
While original homes date back to 1955 through 1960, teardowns began about 15 years ago. New homeowners would purchase a house, tear it down and replace it with a bigger home to give growing families more space and accommodate modern lifestyles. The original ramblers were approximately 1,000 square feet, with three small bedrooms, one bathroom and the main living area all on one floor. As new residents moved into Williamsburg, they replaced the original modest mid-century residences with new bigger homes ranging in size from 3,000 to 4,000 square feet on large lots. Many other homeowners have renovated homes that were original to Williamsburg. Like other close-in neighborhoods around the Washington Beltway, original ramblers share curving suburban streets with larger homes. Some of the housing styles include Colonials, Cape Cods, ramblers, split-levels, townhouses, and Craftsmen.
Area amenities include the quaint Williamsburg Shopping Center, which serves the community with more than a dozen stores, including a pharmacy, dry cleaners, bank, hair salon and restaurants. It is located within walking distance for most residents on the wide Williamsburg Boulevard. Nearby, there are several grocery stores including Harris Teeter and Safeway; Starbucks; and other convenient businesses. In the vicinity, there are parks, green spaces, nature trails, and bike lanes. Fairfax County to the northwest, North Kensington Street to the northeast, 27th Street to the north, and North Sycamore to the south border Williamsburg. History buffs will adore Williamsburg for its Civil War ties. Minor Hill Park is named after a hill where Union troops built an observation tower to gleam intelligence about Confederate troops in Fairfax County.
Explore homes currently listed for sale near the Williamsburg Middle School in Arlington.