Will and Kate relocating to DC?
Posted by Mark Washburn on Wednesday, May 4, 2011 at 8:17:36 PM
By Mark Washburn / May 4, 2011
Comment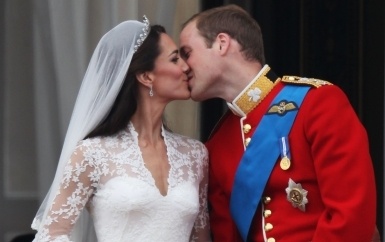 Is there a smidgen of truth to the rumor that the real purpose of Prince Charles visit to DC this week is to buy a new home for Will and Kate so they can relocate to the District? We are definitely not confirming that one, but it would be great for the city if it was true.
With all the joint military missions involving the UK and the US, it makes sense for the Brits to have one of their own on the ground over here. Also, DC would be a wonderful market for Kate to launch her photography career out from under the watchful eye of British paparazzi.

If you are still reading this far-fetched tale, the million dollar question is just where would Will and Kate live if they relocated to the District? Our relo experts have scoured the DC MLS in search of the perfect home for the royal newlyweds. There was much debate over this one with leafier neighborhoods like Hillendale and Spring Valley being tossed around......but ultimately ruled out as being too far from the action for the young couple still in their late-twenties. Georgetown garnered much debate as the perfect haven for the royal newlyweds, but was ultimately ruled out for the lack of inventory suited for the royal couple.

If there is a DC neighborhood that feels the most like London, it definitely has to be the West End. In fact, London even has a West End, well known to tourists for its wonderful theatres, shopping and attractions like Trafalgar Square and Piccadilly Circus. London's West End is recognized as Europe's most expensive neighborhood, an economic characteristic it shares with DC's pricey West End.
From a commuting perspective the West End can't be beat for both Will and Kate. Will can be at the Pentagon in 15 minutes and at Andrews AFB in under an hour. For Kate, the AP DC Bureau is located at 1100 13th St and UPI is located at 1133 19th St, both walkable from the West End.
There are several potential urban luxury condo developments in the West End worthy of the royal newlyweds. We ruled out the Residences at the Ritz as being a bit to flashy for the down-to-earth couple. Other contenders included 22 West and 2501 Penn. Ultimately, we picked 2501 Penn as the winner. With just 16 units, this intimate boutique building with private elevators is the perfect urban oasis for the royal couple. Currently, three new-construction units are on the market at 2501 Penn ranging in price from $1.9M - 2.52M.