Why Woodland Normanstone is a Favorite of DC Influencers
Posted by Mark Washburn on Monday, January 4, 2021 at 10:42 AM
By Mark Washburn / January 4, 2021
Comment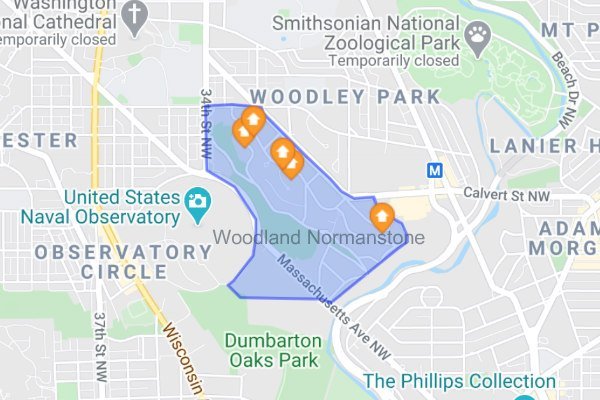 Situated right in the city but with the feeling of living in the country, Woodland Normanstone is a favorite of DC influencers. This affluent neighborhood is filled with grand homes and is sometimes referred to by locals as a "village within a village".
This elegant community is located in upper Northwest Washington, close to the Vice President's home. In fact, it's said many high-ranking political officials, both foreign and domestic, choose to live in Woodland Normanstone.
Along with its private homes, the neighborhood is also filled with around two dozen foreign embassies, including some large homes that once belonged to high-ranking U.S. political figures. The starting prices are often as grand as the homes, with some of the lowest-priced homes in the neighborhood still easily priced above $2 million.
Most homes tend to go on the market at even higher prices, with some even priced above $10 million. Home designs in Woodland Normanstone easily range from large Colonials and Georgian-style homes to more contemporary home designs on large lots.
Something else that sets the neighborhood apart is its layout. The streets in Woodland Normanstone don't follow the same grid plan as some of DC's other communities. Instead, the winding roads of this neighborhood were constructed to follow the natural contour of the land.
An easy walk from the closest Metro station, a Metrobus also runs right down Massachusetts Avenue for commuters headed into Downtown DC. The neighborhood boasts some highly-ranked public schools, but you won't find any commercial businesses at home in Woodland Normanstone.
Instead, you will find some elegant private homes and embassies, along with the wooded, natural beauty of the area. Occasionally residents do host some neighborhood events and get-togethers, including some designed especially for kids. Some of the embassies also plan events periodically in the neighborhood of Woodland Normanstone.