Why Tunlaw Road is a Palindrome
Posted by Mark Washburn on Friday, September 20, 2019 at 10:41:09 AM
By Mark Washburn / September 20, 2019
Comment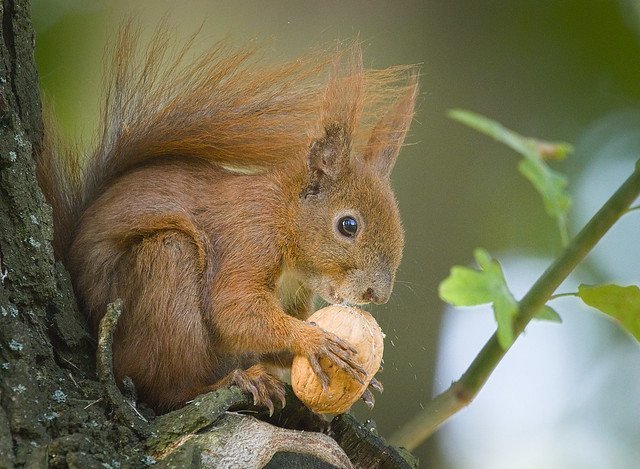 Photo: hedra.baltica
It may be one of the most unusual sounding names in the DC area, but it turns out Tunlaw Road is much more simplistic than it first appears. In all actuality, Tunlaw Road is a palindrome of sorts that can be traced back nearly a century and a half.
The road gains its name from an old Washington farm and estate once referred to as Tunlaw Farm. Now commonly called Wesley Heights, the suburban estate stood near Klingle and 45th.
Its owner was said to throw some of the area's most lavish parties, often entertaining the likes of top members of Washington society. The estate sat on property belonging to the man's father-in-law, also an extremely influential and wealthy man.
The nearly 150-acres of land was, as legend states, home to a number of walnut trees, too. In particular, it was home to a giant walnut tree located close to the house.
It's that walnut tree that is said to have first sparked the unusual name choice. If you spell walnut backwards you get, what else, but Tunlaw.
It's said that the tree once sheltered a number of parties, speeches, celebrations and even a mock trial, lending to its notoriety in the DC area and the naming of Tunlaw Road. Once merely a semi-country road, the unusual name stuck.
While official records of the name can be traced back to the late 1800s, Tunlaw Road was extended in the early 1900s. Flashforward generations, and Tunlaw Road continues to be known by the same name today.
You'll now find condos, co-ops and townhomes along Tunlaw Road, plus apartments that incorporate the "Tunlaw" name. While the surrounding area may change, the old name lives on for a new generation to read and ponder the meaning behind the seemingly unusual name of Tunlaw Road.