Why Is Trinidad Named for a Caribbean Island?
Posted by Mark Washburn on Wednesday, January 18, 2023 at 12:20:24 PM
By Mark Washburn / January 18, 2023
Comment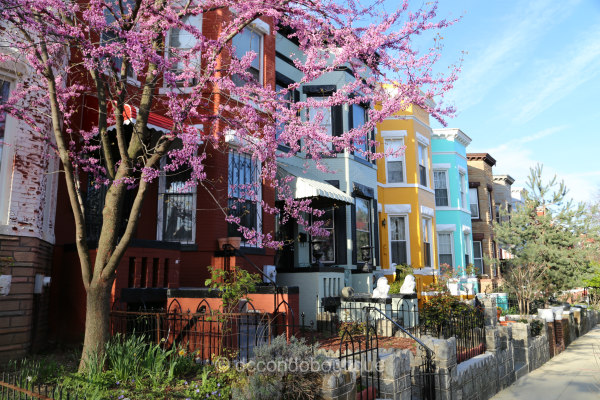 It's common for locations in DC to be named after specific people and even overseas locations, but one DC neighborhood seems to stand out from the rest. It sometimes has people scratching their heads, wondering why exactly DC's Trinidad neighborhood is named after a Caribbean Island.
It's not exactly because the neighborhood looks like the island of Trinidad at all. Afterall, the neighborhood certainly doesn't compare to an island setting when it comes to the beaches and natural beauty of the Caribbean.
It's said a man named James Barry gave the neighborhood its name. He didn't find it in a book. It turns out the landowner and doctor who coined the name once lived on the Caribbean Island, himself.
Even when the land was eventually under new ownership, those owners called their estate Trinidad Farm. The new owner eventually deeded his land to Columbian University, which we now call George Washington University.
At some point, trustees sold some of the land to a brick company, which then sold some of the land again to form Trinidad's very first housing development in the late 19th century. Today, the mostly residential neighborhood of Trinidad is found in DC's northeast quadrant.
You'll probably come across some classic Victorian-style rowhouses in the neighborhood, especially closer to the southern edge of Trinidad. There are also some craftsman-style row houses that were developed in the 1920s.
The northern side of Trinidad developed slower, with some development happening as late as the 1940s. While mostly rowhouses, you may be able to find a much smaller collection of condos and apartments in Trinidad, as well.
Capital City Market and Gallaudet University sit nearby, plus Old City sits to the south of the neighborhood. The industrial neighborhood of Ivy City sits to the north of Trinidad, while the neighborhood of Carver Langston is found to the east.
Search Northeast DC Neighborhoods