Why Is It Called Glover Park?
Posted by Mark Washburn on Wednesday, November 2, 2022 at 8:58:01 AM
By Mark Washburn / November 2, 2022
Comment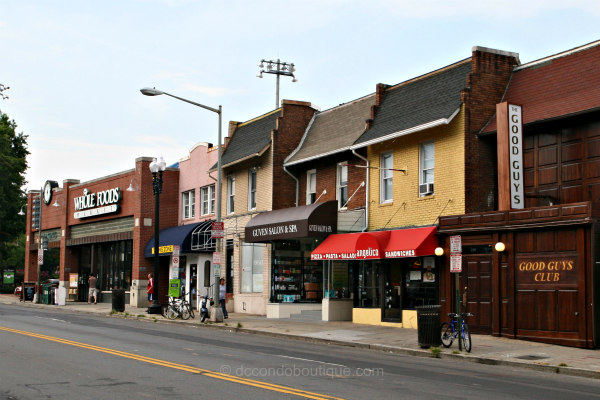 It's one of DC's most popular, family-friendly neighborhoods today, but have you ever wondered why Glover Park is called Glover Park? The answer takes us back generations.
The area we now call Glover Park was at one time considered an extension of Georgetown. It was covered by large fields and just a handful of homes. During the Civil War, Union soldiers set up camps on the land.
Around the turn of the century, much of the land was purchased by a man named Charles Carroll Glover. By the 1920s, the first business ads popped up referencing the name Glover Park.
As for Glover, he was a late 19th/early 20th century philanthropist, banker, and landowner who gets a lot of credit even today for his contributions to the DC area. Glover played a part in donating land for Embassy Row, plus he's credited for the Rock Creek Park system, Rock Creek Parkway, and the National Zoo.
It was Rock Creek Park that may have been Glover's most crowning achievement, and one he lobbied for. Glover's also credited with the National Arboretum and Glover-Archibald Park.
In addition, Glover was also the Director of the Washington and Georgetown Railroad, which was DC's first streetcar company. More than a century later, Glover's name is still attached to a bridge, a park, two streets, and the entire neighborhood of Glover Park.
The Glover Park of today is filled with row houses and apartments, as well as a busy commercial area along Wisconsin Avenue. Found just to the north of Georgetown and close to the US Naval Observatory, Glover Park is also home to several embassies.
For greenspace, residents head to Guy Mason Park. There are also some community gardens in Glover Park, and the neighborhood is home to one of DC's highest rated elementary schools.
Search Glover Park Condo Developments