Why is Arlington Named Arlington?
Posted by Mark Washburn on Wednesday, June 15, 2022 at 6:23 AM
By Mark Washburn / June 15, 2022
Comment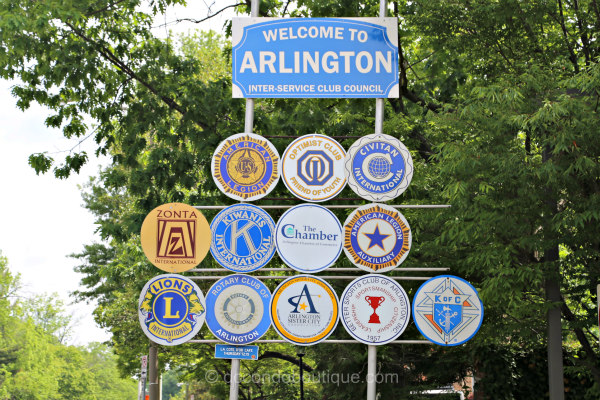 Just across the river from DC, Arlington is full of restaurants, shops, and historic attractions. But have you wondered how Arlington got its name?
History tells us Arlington County was once considered part of Alexandria County and was also part of DC. In the mid to late 1800s, Alexandria County and the City of Alexandria became two separate places, with the county going back to Virginia.
Eventually, to help avoid any confusion between the two, Alexandria County took on the name Arlington County. The Arlington name was in reference to a home that once belonged to General Robert E Lee and now sits on the grounds of Arlington National Cemetery.
The home wasn't named by Lee, though. His wife's ancestors, who had ties to President George Washington, gave it the name Arlington House. It's said the name came from another family homestead in Virginia, which took its namesake from an English man who was considered to be the first Earl of Arlington, but never actually came to Virginia at all.
According to law, Arlington County isn't allowed to have any separate towns or cities within it. It also can't be subdivided or annexed by any other neighboring areas. It operates as both a city and a county.
Because Arlington was never incorporated under the plan of Pierre L'Enfant, its streets don't follow the same grid as those in DC. The main east-west road through Arlington is Arlington Boulevard, which divides it into a northern and southern section instead of by quadrant.
The numbered streets in Arlington increase according to their distance from Arlington Boulevard, going north and south. In contrast, named streets in Arlington run north and south, and are named according to their distance from the Potomac River. Like Arlington Boulevard, you'll find some of the major east-west roads in Arlington are boulevards, while some of the major north-south roads are drives.
Search Arlington Neighborhoods