Why DC Has So Many Rowhouses
Posted by Mark Washburn on Thursday, December 22, 2022 at 9:03:15 AM
By Mark Washburn / December 22, 2022
Comment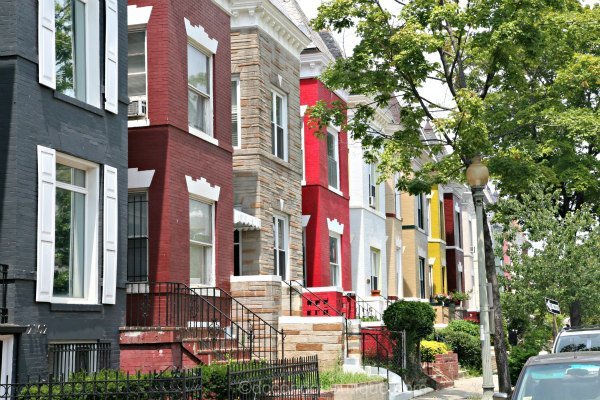 Whether you're driving or walking around DC, it doesn't take long to see that DC is packed with rowhouses. You'll see them in neighborhood after neighborhood.
But why exactly does DC have so many rowhouses? The answer takes us back generations, to some of the early days of Washington.
This style of home likely developed because of space constraints in DC. Rowhouses are certainly narrower than other structures, plus attached rowhouses don't need to account for any room between them, either.
Rowhouses also helped give people another option for housing, somewhat between a detached home and an apartment building. In the early years, they helped give more opportunities to the middle class and immigrants.
Rowhouses were more economical and could be constructed close to what people wanted and needed in an urban environment. Unlike a townhouse, which is common in other areas of the country, rowhouses in DC were built all in a row along a street.
They mostly have a similar façade, and they are individually owned. Usually, rowhouses don't have a lot of parking, so they sit closer to public transportation, shops, and other nearby amenities and conveniences.
That means sometimes living within walking distance of office space, too, which can be a real draw for owners. Usually, a rowhouse is at least two stories high with shared walls, but the rowhouse may be even taller.
Some of the old rowhouses in DC have been remodeled and updated over the years to include more modern features and finishes. Still, there's often a uniformity to the exterior of the rowhouses, especially in certain DC neighborhoods.
As some of the century-old rowhouses are updated, more and more millennials and young families are attracted to certain neighborhoods across DC. In Columbia Heights, for example, some rowhouses are now so popular, they're commonly priced upwards of $1 million.
Search for DC Row Houses By Neighborhood