Why Bloomingdale is DC's Most Coveted Address
Posted by Mark Washburn on Wednesday, October 14, 2020 at 10:11 AM
By Mark Washburn / October 14, 2020
Comment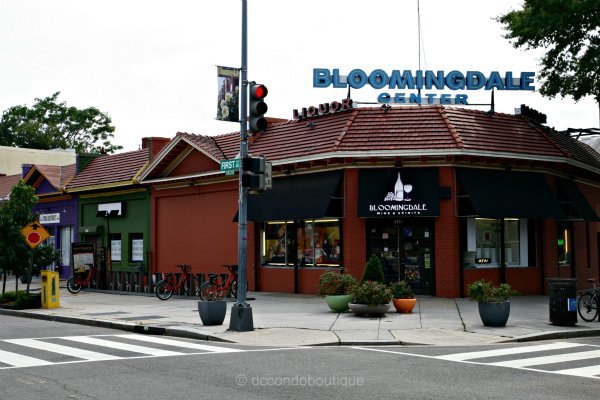 Filled with a mix of colorful rowhouses, condos and apartments, vibrant Bloomingdale is easily one of DC's most coveted addresses. Some of that popularity has come over the past couple of decades, as home values have increased substantially, and more and more businesses have opened across the neighborhood.
Still, there are also some who have lived in Bloomingdale for generations. Long-standing residents have seen some ups and downs, but things really began to take off during the real estate boom of the late 1990s.
Now a mix of long-standing residents and new residents alike, this diverse neighborhood offers home styles ranging from Victorians to Georgian Revivals, Colonial Revivals and Craftsman-style designs. Most of the neighborhood's brick rowhouses were built between the late 1800s and the early 1900s.
In recent years, neighbors have worked together to create the Bloomingdale Historic District, and help maintain the neighborhood's rich charm and character. You'll find some delightful old homes in Bloomingdale, complete with high ceilings, hardwoods and bay windows.
Made up of around 1,700 historic homes, businesses and churches, Bloomingdale also has its own theater, a fire station, parks and more. Crispus Attucks Park is a popular spot for community gatherings and fun.
The park routinely hosts the annual Bloomingdale Community Day in May with live music and food for sale from area restaurants. Residents of Bloomingdale are also the force behind an annual neighborhood beautification day held each spring and a biennial house tour, art show and reception.
Praised for its convenience to other parts of DC, you'll find the neighborhood of Bloomingdale set between Howard University and North Capitol Street. If some of the old rowhouses look slightly familiar, it may be for good reason. Some of neighborhood's historic homes are shown in the opening credits of the show "House of Cards" on Netflix.