Why Anacostia is a Nature-lover's Paradise
Posted by Mark Washburn on Friday, October 9, 2020 at 10:25 AM
By Mark Washburn / October 9, 2020
Comment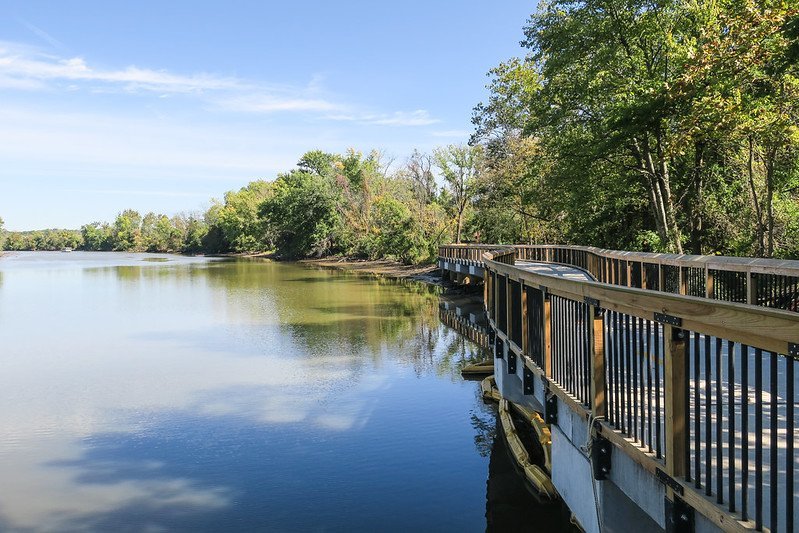 Photo: Joe Flood
With a seemingly endless supply of natural beauty to explore, Anacostia is a true nature-lover's paradise. The neighborhood is full of history and full of full of beautiful scenery.
It may be one of DC's oldest suburbs, but Anacostia is a great place to go biking, hiking or walking, especially along the Anacostia Riverwalk Trail. If you can't wait to get out on the water, you can do that too.
It's easy to rent a kayak in Yards Park or use a boat ramp to get your own boat, kayak or canoe out on the river. You can always choose to explore the area, of course, on two wheels.
Bicycle-friendly Anacostia is easy to experience, whether you have your own bike, or you choose to rent one. You can take the bike trail all the way to Kenilworth Park & Aquatic Gardens.
Located about five miles from Anacostia, this natural space attracts birders, photographers and more. It's an especially scenic spot during the summer months when all of the flowers have bloomed.
If you hope to see the lotuses and water lilies, you'll want to time your visit during the morning hours. For birding and spotting bald eagles, October through March is the time to go.
You'll likely be able to see them better during this time of year. The gardens are open during select hours. There are even some guided tours available.
Back in Anacostia Park, more fun can be found at the open-air, roller skating pavilion. It's free to rent skates here, and the perfect place for some family fun.
People also often come together during the Anacostia River Festival. The annual event kicks off in the spring to coincide with the weeks-long National Cherry Blossom Festival. Not only is it a fun time to get outside and enjoy Anacostia, but also experience live music, art and more.