Whole Foods Opens on H Street
Posted by Mark Washburn on Friday, March 17, 2017 at 8:50 AM
By Mark Washburn / March 17, 2017
Comment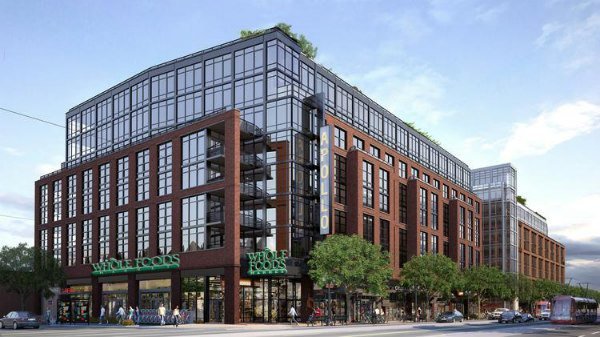 There's a new tenant now open on H Street, and its opening is already benefiting the neighborhood. Whole Foods opened this week and has created a real buzz in the community.
Located on the ground floor of The Apollo, a 400+ unit apartment building on H Street, plans for the market include an early morning juice and coffee bar, a fresh daily bakery, fresh seafood selections and an array of organic and natural foods. The corporate website lists there will also be an H Street Lounge, a place for sampling craft beers, wine and even a "melted cheese" station.
It's the ease of shopping too, for the grocery store will simply be a few steps away from home for many tenants. While the new choices could prove exciting for area residents, the entire store may be driving much greater future success for the neighborhood.
The property group behind the apartment building claims they've seen an uptick in leasing activity lately, with a rent premium for the apartments tied to the popularity of Whole Foods. Some area real estate agents say they've also seen more interest in the area as of late, some of it also potentially tied to the store's upcoming opening.
It's a connection not unheard of. Agents in other locations, such as Riverdale Park, say they've seen the same type of attraction in their own area, as a Whole Foods is also set to open in that community sometime later this spring. It's not just residential property that sees the boost, either. Often when a store such as this goes in, higher-end retailers follow.
While it remains to be seen what will happen in the H Street Corridor, it appears that the opening of a new Whole Foods will likely be just part of the investment when it comes to the future of the neighborhood.