Whole Foods is Real Estate Gold
Posted by Mark Washburn on Monday, August 21, 2017 at 3:00 PM
By Mark Washburn / August 21, 2017
Comment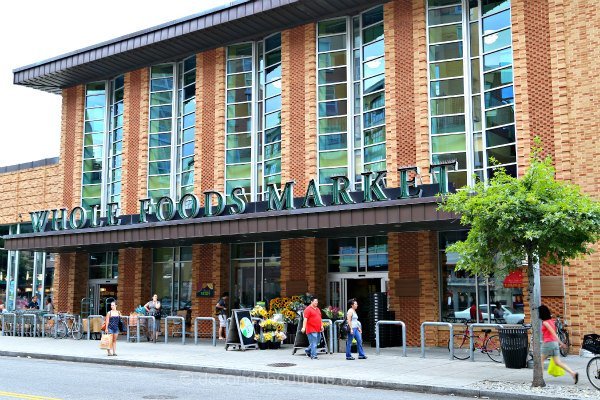 There's no doubt location is key when it comes to buying a new home or condo, but it turns out you there may be one particular place that's boosting your neighborhood. According to several published reports and surveys, your local grocery store has a lot to do with boosting real estate, and those lucky enough to live in close proximity to a Whole Foods are reaping the benefits.
That's because living near one of the high-end grocers is like real estate gold, many say bringing a higher return on investment to owners and investors. It's no secret that many buyers want to be close to their favorite retailers, and with good reason.
If you want proof, look no further than the Whole Foods that opened up in 2000 on P Street NW, between Logan Circle and Dupont Circle. While the neighborhood entertained a grocery store for generations, it wasn't until the Whole Foods moved in that some say the neighborhood began taking off.
Not long after, a massive new mixed-use development went in across the street, and another old building nearby was turned into condos. Other new businesses also opened up too. In addition, a number of Logan Circle row houses began to see a big boost in property values.
While some new buildings have gone up in the area, other older ones have been reconstructed and made more attractive to buyers and customers. Some sellers are also using the presence of the grocer as an incentive to help entice their own sales.
That's not surprising considering the results of at least two reports suggesting a link between the grocer and home price appreciation. One recently released survey from the National Association of Realtors found an average five-year home price appreciation of 52-percent for homeowners near a Whole Foods.
That's along the same lines as a 2015 study by RealtyTrac. That one found homes with a Whole Foods located in their zip code appreciated by more than 33-percent since they were purchased.
While obviously not every piece of residential real estate on the market is close to a Whole Foods, there seems to be a strong relationship between it and a boost in a home's future appreciated value.