What's the Difference Between Takoma and Takoma Park?
Posted by Mark Washburn on Friday, May 1, 2020 at 3:39 PM
By Mark Washburn / May 1, 2020
Comment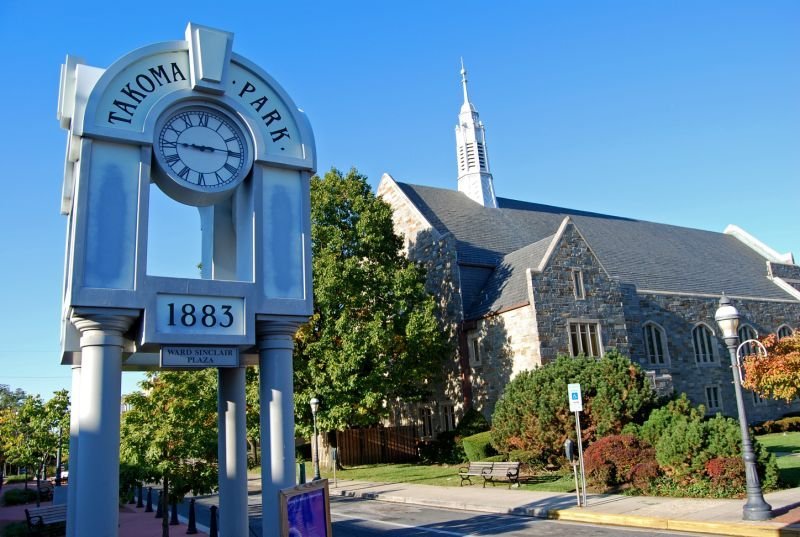 Photo: The Spider Hill
They sound nearly identical and share a common border, but there are several notable differences between Takoma and Takoma Park. To begin with, they're two completely separate places.
Founded in the late 1800s as a Washington garden suburb, Takoma Park sits in Maryland. The attractive location quickly took off, with streetcar service connecting it up to Downtown DC. Within a few years it was incorporated as a town.
The problem was DC's northeast boundary line ran through Takoma Park. To fix the issue, the portion of the suburb that was actually part of DC became the Takoma we know today.
That's why Takoma Park is a place in Maryland, but Takoma sits in Washington DC. They're governed by different municipalities, but they do share some common features.
Both neighborhoods have highly active residents. Locals in both areas have banned together in the past in opposition of certain projects and support of others. One project was the existing Takoma Metrorail Station. Because it's actually on the DC side, it uses the name Takoma.
Located on the extreme northeastern tip of the District, Takoma was DC's first railroad suburb. Today you'll find plenty of impressive older homes and tree-lined streets. People commonly move to the area in search of more reasonably priced older homes, many of which were built between 1920 and 1950.
While some residents of Takoma have lived there for generations, you will also find many younger families drawn to the neighborhood. Takoma offers a free local rec center, parks and playgrounds. Dining options aren't quite as plentiful, but the neighborhood does offer an attractive, community-oriented atmosphere.
Neighboring Takoma Park also offers tall trees and a quiet neighborhood setting. The diverse area is, however, considered one of the nation's most progressive. You'll find a large range of housing options in Takoma Park, from late 19th century single-family homes to 1920s bungalows, mid-century designs and apartment complexes.