Waverly Hills Charms Residents With Picture-Perfect Qualities
Posted by Mark Washburn on Friday, August 7, 2020 at 8:05 AM
By Mark Washburn / August 7, 2020
Comment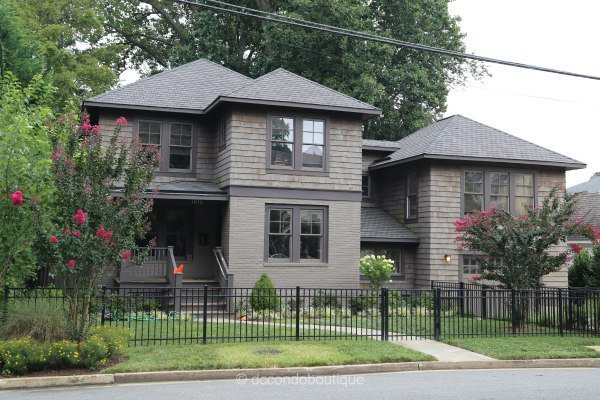 Noted as one of the nation's top real estate markets this year, Waverly Hills continues to charm residents with its picture-perfect qualities. This nationally registered historic district offers well-kept homes, tree-lined streets and a friendly atmosphere.
Described by some as an urban village, nearly 500 detached homes make up Waverly Hills, the majority of which date back to the late 1930s and 1940s. While some of the old brick Colonials in the neighborhood are original, there are also some older homes that have been remodeled or even torn down and replaced by larger, newer construction homes in Waverly Hills.
That's why today you'll see a real mix of home styles and sizes throughout the neighborhood. Waverly Hills is also home to the historic Glebe House, which was rebuilt in the 1800s and now sits on the National Register of Historic Places.
In addition, you'll find a few dozen businesses and some townhomes in Waverly Hills. The majority of its condos and apartments are found closer to the commercial areas.
Some of the homes in Waverly Hills are within walking distance of the Ballston Metro Station. You'll also find homes within walking distance of area shops, restaurants, retailers and even local schools.
For outdoor fun and recreation, Woodstock Park commonly attracts those of all ages with a basketball court and playground. In addition, the neighborhood provides easy access to a bike trail, and is merely a short drive away from downtown, Georgetown and Old Town Alexandria.
Of course, there's always the option of staying close to home, and many residents of Waverly Hills move to the area to stay for years or even decades. The neighborhood itself helps host several family-friendly events throughout the year, including a holiday house decorating contest, a Halloween parade and a seasonal fundraiser to help others in the community.
Waverly Hills Homes For Sale
Waverly Hills Homes For Sale
Neighborhood:
Waverly Hills
Beautifully renovated end-unit townhouse with attached garage and fenced patio on a quiet cul de sac in Waverly Hills, with excellent walkability! WHAT MAKES THIS HOME STAND OUT? You will be wowed...
Neighborhood:
Willet Heights
A real find in Waverly Hills! This charming light-filled 3 bedroom home is not to be missed in your North Arlington search! Sited attractively above the street and sidewalk it boasts freshly...