Watkins Alley: Fine Hill East Living
Posted by Mark Washburn on Wednesday, February 7, 2018 at 11:58 AM
By Mark Washburn / February 7, 2018
Comment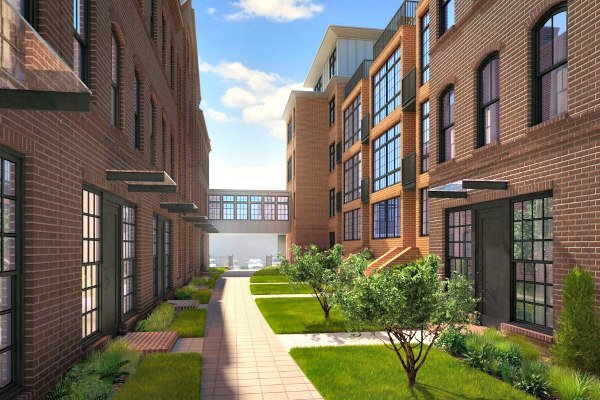 A unique redevelopment project aims to transform a former industrial area to a collection of more vintage and industrial-style alley living in Hill East. Watkins Alley brings more than 40 new residential units to the area, including townhouse condos and flats, as well as a single detached carriage house.
Options range from three- to four-bedroom townhouses to two-bedroom flats, lofts and the carriage house. Most units within Watkins Alley will also feature private outdoor space for the enjoyment of residents and guests. In addition, the development calls for parking, with room for both vehicles and bicycles.
The homes sit within just blocks of the Metro, plus the many offerings of Eastern Market and Barracks Row. This makes for an extremely convenient location to enjoy some of the best destinations of the DC area.
Watkins Alley is just one part of the overall redevelopment of Hill East. The new homes replace the site of a former warehouse, auto service center and parking lot. Additionally, other new projects in the surrounding area also bring new luxury apartments, plus some condo conversions to the neighborhood.
A joint project of OPaL LLC and Ditto Residential, Watkins Alley initiates a blend of historic and more modern design elements, along with the addition of much desired new residential space to a neighborhood most recently known for housing mostly traditional row houses and some converted apartment buildings. Close to the numerous amenities of nearby Capitol Hill, Hill East has seen a lot of new development over the past few years.
This mostly residential area also boasts several small parks and playgrounds, making it an appealing location for more and more families. Now with the addition of the new townhomes and flats of Watkins Alley it appears Hill East is well on the way to enticing even more new residents to join the area.
Inquire For Additional Information About Watkins Alley