Watkins Alley Coming to Hill East
Posted by Mark Washburn on Friday, February 17, 2017 at 12:17 PM
By Mark Washburn / February 17, 2017
Comment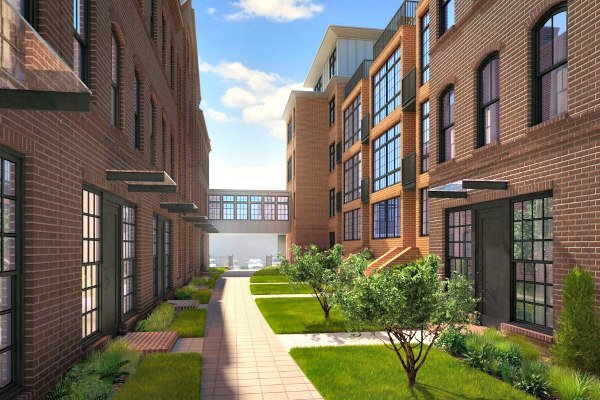 Dozens of new townhomes and flats are coming to Hill East, as Watkins Alley joins the list of new residential projects transforming a former industrial area to include more residential space. The former site of a car service business, parking lot and warehouse is now being transformed into a development of 29 townhouse-style condos and an additional 15 flats, jointly named Watkins Alley.
With industrial, vintage-style elements, the townhomes are set to offer either three- or four-bedrooms while the flats will each include two-bedrooms. Designed to blend in with the surrounding area, the development will also retain a red brick exterior. Other design features will include private balconies overlooking the courtyard, along with the infusion of plenty of natural light throughout the homes. As an added bonus residents will also enjoy off-street parking.
The convenient location of Watkins Alley is sure to delight residents too, just a short stroll away from the Metro, surrounded by the excitement of living within one of the DC area's most infamous locations. Found in Southeast DC, Hill East borders Capitol Hill but supplies a more affordable lifestyle with housing ranging from row houses to Victorian-style homes and condos. Mostly residential, residents of Hill East additionally enjoy the ease of simply making a short walk to all of the commercial offerings of nearby Capitol Hill.
Another project, this one located across the street from Watkins Alley, will eventually bring hundreds of new apartments to the area, along with an expanded grocery store to handle the needs of this growing community. Watkins Alley and the other nearby development are both slated for construction to start sometime in 2018. Watkins Alley is a project of OPaL LLC and Ditto Residential, with both companies also currently involved in other residential projects in the DC area, including lofts, condos and townhouses.
Here is a resource to learn more about the Watkins Alley development.