Waterfront Living In Style at The Watergate
Posted by Mark Washburn on Tuesday, August 18, 2015 at 10:58 AM
By Mark Washburn / August 18, 2015
Comment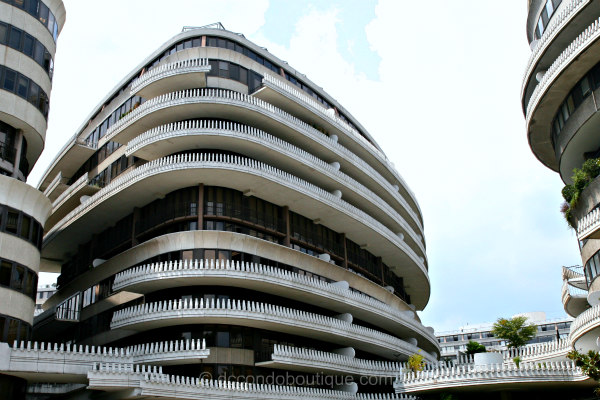 The Watergate today remains a premier complex, although also known for its historic ties, with luxury cooperatives hugging the Potomac River in northwest DC.  Three luxury buildings---Watergate South, East and West---make up more than 600 luxury waterfront residences bordering the Potomac River overlooking Key Bridge, Washington Harbour in Georgetown, the Virginia skyline and Washington monuments. 
Many of the residences are penthouse and townhouse-style floor designs, complete with private balconies and fireplaces with magnificent city views of historic DC landmarks and the Potomac River.  Sitting on 10 acres, the Watergate luxury complex is a self-contained community where residents can live, work, relax, and shop.  The park-like landscape offers 7 tranquil gardens, a park, several fountains, promenades and an outdoor shopping area.  All of Watergate's amenities are easily accessible by connected walkways, both above and below ground level.  The area is served by the Foggy Bottom-GWU Metro Station on the Orange and Blue Lines, and has a high Walk Score of 88.

Watergate's amenities offer easy daily convenience and comfort.  Each of the residential buildings has a separate garden with an outdoor heated pool and fountains.  Residents have 24/7 Concierge service, front desk and doorman; post office; CVS drugstore and pharmacy; health club; restaurants; grocery; salons; shops; parking garage; and all within a pet-friendly building.  A walking and jogging trail connects Foggy Bottom to the Georgetown waterfront, Thompson's Boat House, and marina at Washington Harbour.  The Kennedy Center of the Performing Arts, Whole Foods market, and the Foggy Bottom Metro Station are close by within a few blocks walk for quick access to downtown for work, and the Reagan National Airport is just a ride on the Metro line.  The beautiful sophisticated Georgetown waterfront is nearby for fine restaurants. 

The stylish mid-century modern DC building showcases generous floor plans and stunning views of the river and monuments.  Many units offer large balconies.  Some renovated units feature open floor plans and an urban look popular in new downtown lofts and condos.  In addition to the three main residential buildings, the complex includes a 343-suite Watergate Hotel with a spa, rooftop lounge, office buildings, medical/dental office, a pastry shop, travel agency, hair salon and florist. 
Many notables live or have lived at the Watergate, including Former Secretary of State Condoleezza Rice, Bob and Elizabeth Dole, Howard Baker, John Warner, Alexander Haig, Caspar Weinberger, Ruth Bader Ginsburg and Placido Domingo.  It is a popular residence for dignitaries, society types, members of Congress and political appointees in the Executive branch.  Originally built 50 years ago by an Italian real estate company, the Watergate is DC's first mixed-use development with offices, stores, condos, apartments and a hotel.  While Watergate's name is synonymous with luxury akin to New York City's Park Avenue, it is also a point of historic interest: in 1972, it was the headquarters of the Democratic National Committee that was burglarized by high officials in the Nixon administration who ordered the break-in, and led to President Nixon's resignation two years later.
Explore Available Watergate Cooperatives
The Watergate Co-ops For Sale