Washington Heights Offers History and Architectural Significance
Posted by Mark Washburn on Wednesday, May 19, 2021 at 11:44 AM
By Mark Washburn / May 19, 2021
Comment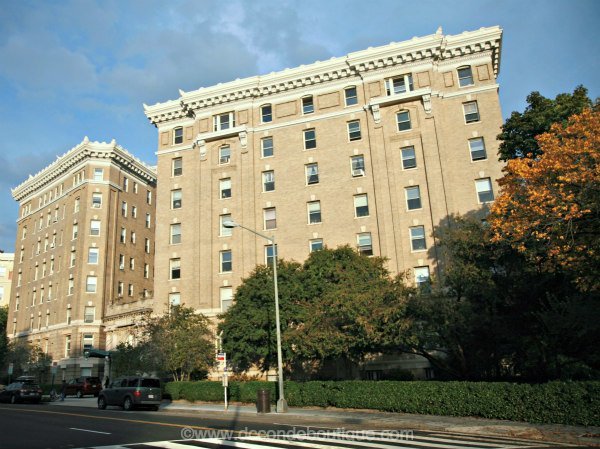 Washington Heights is full of history and full of architectural significance. Noted as having one of the most eclectic collections of historic buildings in the area, the neighborhood's architecture tells the story of development from its beginnings through today.
It's now on the National Register of Historic Places. The triangular-shaped neighborhood of Washington Heights sits right in the middle of Adams Morgan and was first platted in the late 1800s.
Originally developed as a streetcar suburb on the outskirts of town, Washington Heights eventually grew into an urban neighborhood with a bustling commercial corridor. The area proved popular because homes in the neighborhood were within walking distance of a horse-drawn streetcar.
When electric streetcars moved in, development really began to take off. Today, you'll still see some of the neighborhood's original late 19th-century row houses still standing on its grid streets, and luxury apartment houses from the early 20th century still overlooking some of the neighborhood's larger avenues.
There are hundreds of buildings in Washington Heights today that date back anywhere from the late 1800s to around 1950. Some of the buildings are in a Queen Anne, Classical Revival or Romanesque style.
Commercial structures were eventually added up and down both sides of 18th Street. Primarily attracting white middle-class residents until the 1920s, immigrants began opening up small businesses in the area, diversifying the neighborhood in the following years.
The city's demographic changed again after World War II. A housing shortage caused some of the single-family row houses in Washington Heights to be converted into rooming houses, which brought even more diversity to the neighborhood.
By the mid-century, the neighborhood's Latino population swelled, which was soon followed by even more ethnic groups in the coming years. Altogether, the neighborhood's diverse population has only helped to define it over the years.