Warwick Village: Charming Community Near Del Ray
Posted by Mark Washburn on Friday, May 15, 2020 at 11:36 AM
By Mark Washburn / May 15, 2020
Comment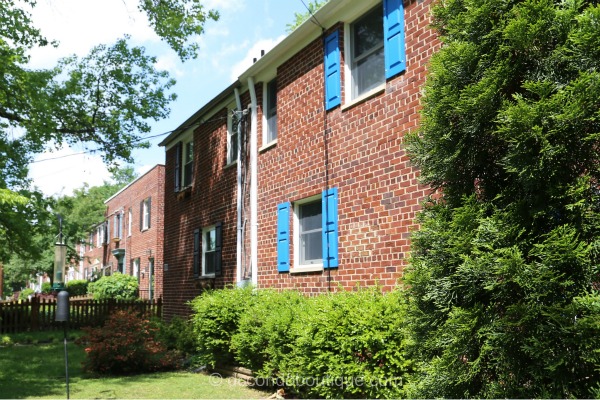 Distinguished by hundreds of nearly identical brick townhouses, Warwick Village offers the ease of townhome living, coupled with the appeal of a true neighborhood setting. The mid-century townhomes date back to the early to mid 1950s, named after the former Warwick country estate that once stood on the land.
Originally built as rentals, the 600 or so Alexandria townhomes were converted to individual properties in the early 1970s. Most of the townhomes look relatively similar from the outside, differentiated mostly by paint and landscaping.
That's not so likely once you step inside. Many of the two-story townhomes have been remodeled over the years and are now extremely unique.
While originally constructed with three small bedrooms, some of the townhomes have been reconfigured over the years to offer larger bedrooms, additional baths and more open kitchen layouts. A favorite of young professionals, some long-standing residents and families are also drawn to the townhomes.
Commonly priced in the $500,000s and $600,000s, the townhomes of Warwick Village offer the ease of townhome living in a fantastic location. This extremely walkable community is a favorite due to its convenience and its neighborly-feel.
It's common to find year-round block parties in Warwick Village, as well as seasonal events like ice cream socials, yard sales and barbecues. Once considered a more affordable option to other area options, Warwick Village is becoming more expensive and competitive.
The tight-knit community offers the option of a shared swimming pool and an impressive address. Just a few miles from Washington, it's easy to commute into downtown via the Metro or the bus.
It's also conveniently close to reach the lively Del Ray neighborhood, with various shops and restaurants only about a 10-minute walk away from Warwick Village. Other walkable options include one of the nearby farmers markets or the various neighborhood parks and amenities.