Walter Reed Development Brings New Attention to Brightwood
Posted by Mark Washburn on Friday, January 28, 2022 at 10:18 AM
By Mark Washburn / January 28, 2022
Comment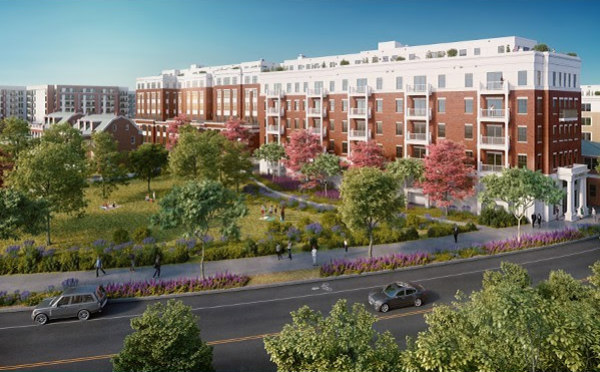 A major redevelopment project in Brightwood is bringing in new condos, rentals, parks, retailers and more, but it's also bringing more attention to one of DC's oldest neighborhoods. The Brightwood neighborhood sits in Northwest DC.
Although the area was first founded in the mid 1700s, it took on the name Brightwood sometime in the late 1800s. It holds the distinction of being the only place in DC where a Civil War battle was actually fought; reportedly overseen by then President Abraham Lincoln.
In more recent time, the Brightwood neighborhood has been mostly known for its quiet tree-lined streets and its brick Colonials. The neighborhood is changing though, thanks in part to redevelopment of the former Walter Reed Medical Campus on the north side of Brightwood.
It's currently being transformed into a 66-acre development called The Parks at Walter Reed. When finished, the site will consist of millions of square feet of mixed-use development.
Crews are taking some of the existing old buildings, then adding some new construction and designated open space. The old medical campus is now the largest Northwest DC site under development.
It includes new condos and rentals, like those of The Brooks, Kite House and The Vale. In total, more than 700 new residences are coming to the area, including also some new townhomes with rooftop decks and garages.
The development's also bringing in new shops, restaurants and retailers, including a new Whole Foods Market. As well, it means office and medical space, and more than 20-acres of open space for people to enjoy.
The new development is already impacting housing prices in the area. While just a couple of years ago it was rare for a home to sell for more than $1 million in Brightwood, it's happening more and more as people come to discover all that's available in this part of DC.