Virginia Square: An Urban Arlington Village
Posted by Mark Washburn on Monday, January 20, 2014 at 11:45 AM
By Mark Washburn / January 20, 2014
Comment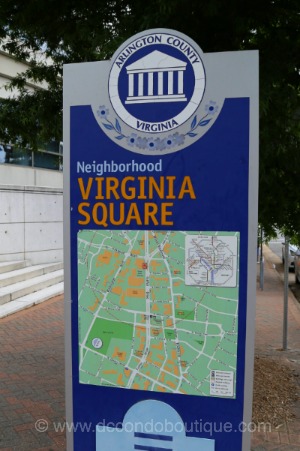 Virginia Square has a little bit of everything.  It is a residential neighborhood, a work destination with offices, and an educational and commercial hub with a little history as well.  Virginia Square is centered at the Virginia Square Metro Station on the Orange Line in Arlington, Virginia between Clarendon and Ballston.  It is located on the Wilson Boulevard-Clarendon Boulevard corridor, which was named one of 10 "Great Streets" in the U.S. by the American Planning Association.

The Virginia Square neighborhood is home to a Giant supermarket; a local restaurant called Mario's Pizza---a neighborhood fixture since the 1950's; an outdoor clothing and shoe store; the Federal Deposit Insurance Corporation (FDIC), which opened a building across the street form the Virginia Square-GMU Metro Station, employing 500 people here; and the Arlington campus of George Mason University and its Law School, only a block from the Metro Station.

The neighborhood, over the years, has evolved from a car-centered area to an urban village where you can walk home, walk to work, and walk to get your groceries and dine out.  A few blocks from the Metro, there are residential neighborhoods with single-family homes and landscaped front yards.  Quincy Park, the largest of  four parks within walking distance of the Metro station, features picnic areas, a playground, baseball fields and a lot of open green space.  In warm weather, you can find brown-bag office workers taking a lunch break here.  The main branch of Arlington Public Library, the Maury Arts Center, and two churches add to this small-town vibe.