Van Ness North Offers Amenities Galore
Posted by Mark Washburn on Saturday, September 10, 2016 at 12:36 PM
By Mark Washburn / September 10, 2016
Comment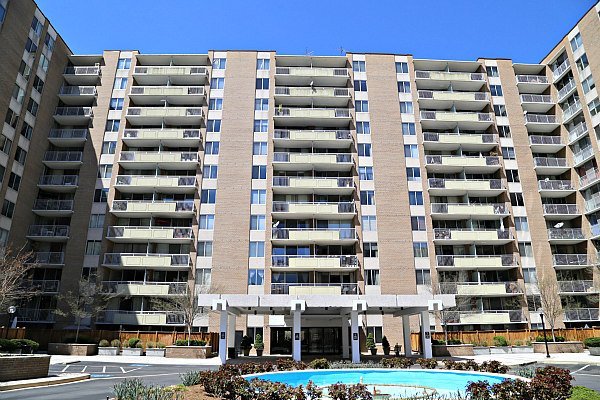 With the luxury of countless available amenities, Van Ness North provides an enriched lifestyle for residents of Forest Hills. Part of a larger, four-building complex, Van Ness North invites new residents with the enjoyment of two outdoor swimming pools, an exercise room, a doorman and valet parking, plus separate saunas and a 24-hour staffed front desk.
In addition, the building boasts a library, party room and the convenience of three levels of garage parking. The lobby features expansive views overlooking Soapstone Valley Park, with a design built into the hillside with impressive floor-to-ceiling windows. A circular drive offers up options in visitor parking while open lawns and various fountains accent the entire landscaped property of the complex.
Similar in appearance to the other residential and commercial buildings that make up the larger development, Van Ness North's exterior blends in with its surroundings, yet retains some impressively designed units that are unique to this particular building. First opened in the late 1960s, Van Ness North includes more than 400 separate units, some of which have been combined to allow for larger living space.
The building includes your choice of efficiencies plus one-, two- and three-bedroom homes. Many of the units also feature private terraces or balconies, providing for the inclusion of outdoor space. Just a few minutes away from Downtown DC, Van Ness North neighbors are just one block away from the Van Ness Metro station, offering up an easy commute around the city. Bordered by the park plus Connecticut Avenue to the west, Van Ness to the south and the Howard University Law School campus, this ideal location is also close to retailers, delis and grocery stores, plus restaurants and other options. The building is also not far from popular theaters, the zoo, museums and public libraries, as well as an impressive number of public and private schools.
Here is a resource to learn more about and view active Van Ness North listings.