Van Ness Improvement Study Underway
Posted by Mark Washburn on Friday, May 27, 2016 at 6:07 AM
By Mark Washburn / May 27, 2016
Comment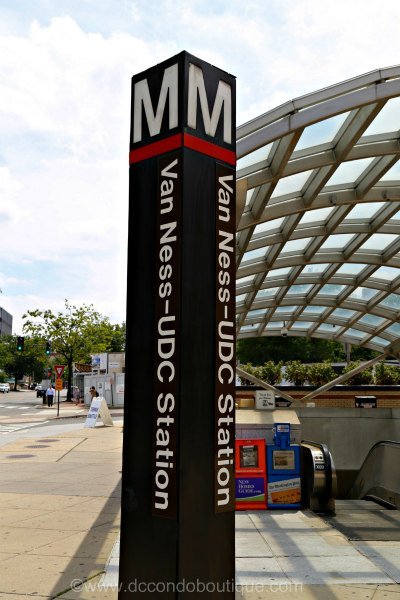 The DC government's Office of Planning has begun a formal study to strategically plan for the area of the Van Ness Commercial District in upper northwest Washington. Residents, businesses, institutions and property owners will work together for the future and benefit of the Van Ness Commercial District. This is a community-based project in a partnership to plan studies of the retail market and streetscapes serving the area along Connecticut Avenue, NW inside the district. The Van Ness Commercial District focuses on Connecticut Avenue from Van Ness Street, NW, to Albermarle Street, NW.
Institutions along this stretch in DC include the University of the District of Columbia, Fannie Mae, and WAMU-radio station. Retail businesses here include a Giant grocery store, Starbucks coffee shop, Bread Furst gourmet bakery, Acacia Bistro, and Zips Dry Cleaning. Diverse housing surrounds the area, including condos, single-family homes, and high-rise apartments. Connecticut Avenue in upper northwest has been a pass through to the city from the close-in suburbs. The plan is to activate the area along the Connecticut Avenue corridor between Albermarle and Tilden Streets, NW. The blueprint for the Commercial District will create new retail, will widen the sidewalks, and will embrace environmental sustainability to maximize commercial development. Future development ensures a pedestrian-friendly streetscape, pedestrian accessibility, and more retail. Local government officials hope that the new plans will make this stretch of Connecticut Avenue more inviting to existing residents and passers-by. The UDC Student Center has recently opened here, and a planned mixed-use apartment building is set to open soon.
In the near future, revitalization efforts will focus on the northeast corner of Connecticut Avenue and Albermarle Street to begin a monthly jazz series at nearby restaurants. Other planned sites for restoration in the area are the western side of Connecticut Avenue by the Metro entrance between Yuma Street and Veazey Terrace. Public art will be installed first and a seating area, then sidewalks widened and landscaped. In the long term, a local farmers market will be expanded and community retail added.