Urban DC Home Prices Rising Faster Than Suburbs
Posted by Mark Washburn on Tuesday, July 16, 2013 at 12:18 PM
By Mark Washburn / July 16, 2013
Comment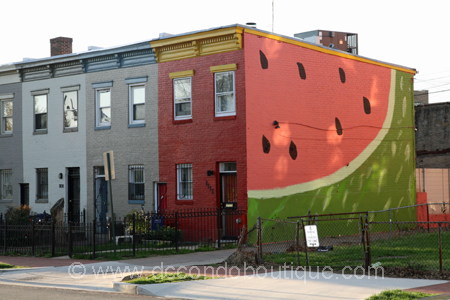 With the movement of young people, jobs and businesses to big cities, like Washington, DC, there has been a boom in population growth in cities rather than suburbs in most metro areas across the United States.  Cities are now rapidly replacing suburbs as the hub of economic and population growth.  A new study reveals a real urban shift in the nation's housing market.  Neighborhoods now seen as most desirable are denser, more mixed-use and diverse.  These gentrifying neighborhoods, as they have shifted from lower-to-middle-class to middle-to-upper-class are also getting more expensive to buy homes.

Housing prices in urban neighborhoods were up 11.3%, compared to 10.2% in suburban neighborhoods, according to a new study by Trulia.  Housing prices rose faster in areas with more than half the housing in buildings of 50 or more units, or "high-rise" neighborhoods, with a 11.9% gain.  Housing rose by 13.8% in neighborhoods where gay or lesbian couples make up more than 1% of households, and by 16.5% in lesbian neighborhoods.  Housing prices rose by 14.3% in racially and ethnically diverse neighborhoods.

In Washington, DC, urban home prices beat suburban home prices 7.7% versus 6.8%.  Urban neighborhoods, like D.C., beat suburban neighborhoods in 16 of the 20 metro areas in the U.S.  DC urban neighborhoods with rising prices include Logan Circle, U Street Corridor and H Street Corridor.