Up and Coming Waterfront Neighborhoods in DC
Posted by Mark Washburn on Sunday, April 3, 2022 at 6:30 PM
By Mark Washburn / April 3, 2022
Comment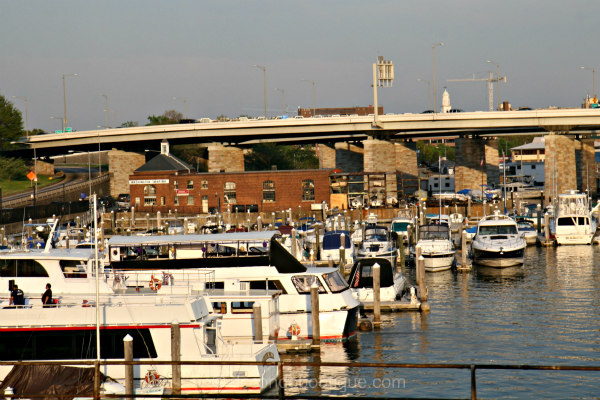 DC is full of some exciting neighborhoods, but some of its waterfront neighborhoods are just now coming into their prime.
Southwest Waterfront
The District's newly developed Southwest Waterfront neighborhood rises up along the Potomac River. Currently being transformed into one of DC's most enticing hotspots, major new development is underway in this part of the city. Not only will you find townhomes and condos but also some houseboats in the Southwest Waterfront. Development of the Wharf development means even more condos, apartments, hotels, and mixed-use space coming to the area. The neighborhood offers some of DC's newest and hottest restaurants, plus new parks, a marina, nightlife and more.
Capitol Riverfront
Another up-and-coming waterfront neighborhood in DC is Capitol Riverfront. This fast-growing area sits between the Anacostia River and Capitol Hill. Just in the past few years, the neighborhood has added several new residential buildings, new retail space for dining and shopping, plus a new Whole Foods Market. The desirable neighborhood is also home to DC United, which helps draw sports fans to this exciting section of DC.
Historic Anacostia
Just to the east of the Anacostia River is where you'll find Historic Anacostia. While some of its homes date back to the 1800s, the neighborhood has seen a resurgence in recent years. This includes more residential space, commercial space, and office space. Development means parks and outdoor concerts, plus even a small arts scene in the neighborhood, thanks to a local playhouse, gallery, and arts center. While Historic Anacostia used to battle a more unsavory reputation, new plans call for remaking the neighborhood with a trendier, eclectic vibe. This up-and-coming DC neighborhood is seeing property values rise, as more and more prospective residents are drawn to the area and all that Historic Anacostia has to offer its residents and visitors, alike.
Search the Southwest Waterfront
Search the Capitol Riverfront