Union Station: A Rich History
Posted by Mark Washburn on Monday, February 18, 2019 at 10:04 AM
By Mark Washburn / February 18, 2019
Comment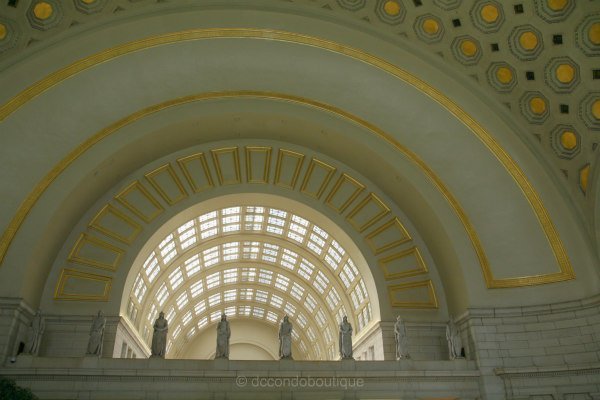 Maintaining a rich history in the DC area, Union Station continues to stand today as a grand example of the region's past and its bright future. Still a major train station and transportation hub in DC, Union Station is also a destination.
Located near the Capitol Building, the station first opened to the public in the early 1900s, a joint project of the Baltimore and Ohio Railroad and the Pennsylvania Railroad. Flash forward several decades and the location began servicing at least tens of thousands of passengers a day, even more so during World War II.
As the years passed, though, the public began looking to other forms of transportation. With more and more people traveling by car or by plane, demand dropped for rail service.
In the 1960s the building became a historic landmark, followed up by a listing on the National Register of Historic Places. After a failed attempt at a visitor's center, the station fell into further disrepair when a damaged roof led to the closure of much of the building.
Congressional approval in the 1980s led to a major restoration project. Updates transformed the station back to its former grandeur and remade some of the building into retail space, creating not only a newly updated transportation hub for the region but also a major dining and shopping locale.
In more recent years, restoration crews have made repairs to the ceiling in the Main Hall. Crews have also added in new rail directory boards similar to those featured in the past, along with new digital signage and digital directories. The station is now Amtrak's headquarters. It's also served by the Metro red line, MARC and VRE.
More than a century since it's beginning, Washington's Union Station is said to be the nation's second-busiest railroad station, with about five million riders a year and about 40 million visitors.