U Street Through the Years
Posted by Mark Washburn on Wednesday, December 26, 2018 at 12:11 PM
By Mark Washburn / December 26, 2018
Comment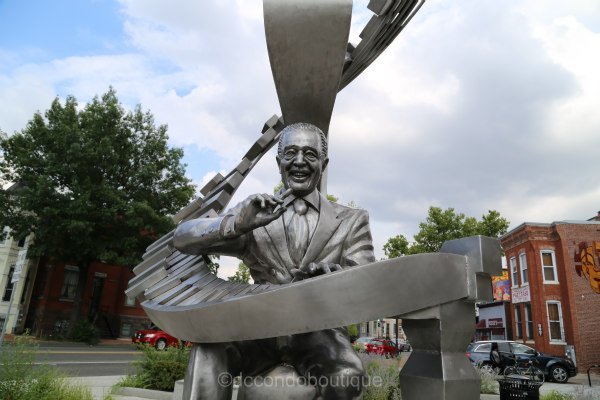 Now one of DC's most vibrant areas, U Street also holds a lot of history. U Street and its surrounding neighborhood have had a lot of ups and downs over the years and decades, but these days its future is definitely looking bright once again.
First developed around the late 1800s and early 1900s, the Victorian-style architecture of the neighborhood quickly grew with the demand for more housing. Developers put down streetcar tracks as more and more homes and businesses went up.
Soon adopting the nickname of "Black Broadway", U Street served an important role in the emerging African American entertainment community. Home at the time to some of the city's most notable African American-owned businesses, you'll also find some notable names still attached to the community.
The Lincoln Theatre once hosted such jazz legends as Louis Armstrong, Duke Ellington and Ella Fitzgerald. In fact, music halls and jazz clubs dotted the community.
Rioting, however, changed the lively neighborhood following the assassination of Martin Luther King, Junior. Buildings were damaged and destroyed, some residents moved away and some buildings never reopened.
The neighborhood continued a decline until a new Metro station eventually opened up. New businesses came in and new development kicked off.
Over the past couple of decades U Street and its surrounding neighborhood have risen once again to become one of the premiere destinations for new businesses and young professionals. Now lined with music venues, restaurants and bars, U Street has reemerged as a vibrant and exciting destination, especially on the weekends.
That's also led to the introduction of new apartment and condo buildings along the U Street Corridor. The old Howard and Lincoln theaters of U Street have been revived, plus the Greater U Street area now holds a spot on the National Register of Historic Places.