U Street Corridor Offers A Historic Past and Vibrant Future
Posted by Mark Washburn on Wednesday, September 25, 2013 at 10:33 AM
By Mark Washburn / September 25, 2013
Comment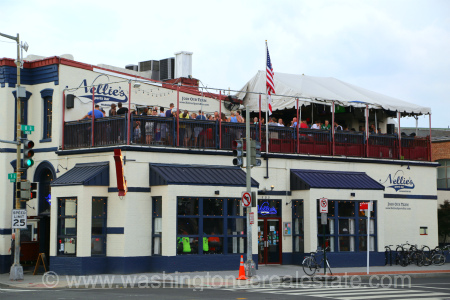 It's been more than 50 years since Ben's Chili Bowl opened on U Street. It's a popular restaurant where DC residents and tourists alike flock to dine, even President Obama. Besides its famous menu (chili smokes, chili-cheese fries), its place in history is well-known in black culture and history for being in the epicenter of the 1968 race riots. Longtime neighbors and customers are proud of its place in DC history, as it stands as a testament to black pride and preservation.

Nearby, the Industrial Bank building on 11th and U Streets, the country's first black bank, still stands and is celebrating its 80th anniversary this year. Another DC establishment that prioritizes history is the 9:30 Club at 815 V Street. The music venue opened in 1996, and Rolling Stone Magazine called it the No. 1 venue for its size. Many residents say the club is one of the main reasons for U Street's revival and the area becoming the heart of nightlife for many DC 20-somethings.

In the early 20th century, the area became known as "Black Broadway," where Duke Ellington came to perform at a U Street music club along with other famous entertainers over the years, including Ella Fitzgerald, Marvin Gaye and The Supremes. Today, the U Street Corridor is both a vibrant commercial and residential neighborhood in Northwest DC, awash with shops, restaurants, nightclubs, art galleries and music venues along 9 blocks of U Street. Its boundaries are 9th Street on the east to 18th Street and Florida Avenue on the west. The Western end touches the Dupont Circle neighborhood. Many residents and neighborhood visitors utilize U Street Metro Station which serves both the Green and Yellow Lines.

Revitalization in the 1990s of nearby Adams Morgan and Logan Circle neighborhoods brought a surge of young professionals, scooping up luxury condos and apartments in the area. The U Street Corridor has become a popular destination for the Millennial Generation to live as well as flock to for entertainment. Popular as ever, U Street is king of DC's nightlife hot spots and home to some of the best jazz clubs and live music venues in the city.