U Street Corridor: A Vibrant Urban Neighborhood
Posted by Mark Washburn on Tuesday, February 12, 2013 at 7:11:01 PM
By Mark Washburn / February 12, 2013
Comment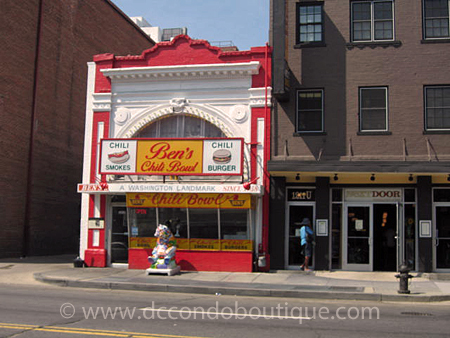 The U Street Corridor is one of the most trendy and hot DC neighborhoods  It features an interesting smorgasbord of residential housing options including restored Victorian-era row houses, upscale lofts and contemporary urban condo developments.  

U Street redeveloped and has flourished after the U Street/African-American Civil War Memorial/Cardozo Metro Station was opened in the neighborhood in 1991.  This station provides service to the Green Line and also to the Yellow line in off-peak hours.  The U street neighborhood has emerged as one of the District's top entertainment neighborhoods with many restaurants, club and shopping venues.

Often referred to as part of DC's Mid-City, the U Street Corridor neighborhood is bounded by R Street to the south, New Hampshire Avenue to the east, Florida Avenue to the north/west and 6th Street to the west.  DC neighborhoods adjacent to the U Street Corridor include Adams Morgan, Columbia Heights, Logan Circle and Shaw.

U Street is one of the most popular and most visited neighborhoods on DC Condo Boutique website and new listings in this neighborhood attract significant interest from our buyer clients.  U Street Corridor lofts are smoking hot and there are several loft options in the this neighborhood including Langston Lofts, Union Row and 2020 Lofts.  All three of these developments are newer purpose-built loft projects, with the feel of a loft and the convenience of a modern building.

If you are interested in learning more about U Street real estate options, here is a resource highlighting this neighborhood and active U Street Corridor real estate listings.