Tysons Splitting into Eight Districts
Posted by Mark Washburn on Wednesday, April 10, 2019 at 10:40 AM
By Mark Washburn / April 10, 2019
Comment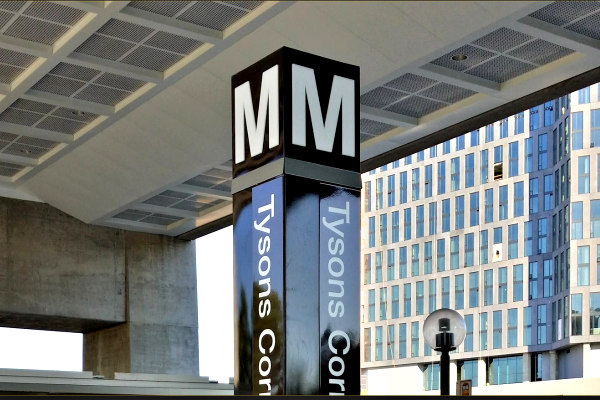 Stretching a full 2,100 acres and more than three square miles, Tysons is home to more than 19,000 people and millions of square feet of office and retail space. This fast-growing community is also looking ahead to the future with a transformation plan that calls for some specific development in eight distinct districts.
Each of the eight districts will offer up its own selection of residences, shopping and commercial space, plus allow room for recreation. While each will be unique in its own right, the idea is for the districts to connect with each other continuously.
Most of the future development is expected to go in the districts of Tysons West, Tysons Central 7, Tysons Central 123 and Tysons East. Each district corresponds with a station on the Silver Line.
The future of Tysons West is already underway. A new mixed-use development promises hundreds of new apartments and a massive amount of retail and office space. Some reports suggest it could be a prime location for an entertainment and arts district in Tysons, welcoming those coming in from Reston.
Tysons East will serve as Tysons eastern gateway. The area could become a large urban park, as well as the location of mixed-use development. Tysons Central 7 is more business-focused with a large amount of office space, combined with some commercial, residential and public usage space. It's expected that Tysons Central 123 will continue to serve as a large shopping destination, complete with two shopping malls.
The other four districts exist a bit farther away from local Metro stations but are still walk-able. The Old Courthouse District is seen as more of a transition zone, yet is expected to add in more restaurant and retail options.
North Central may see more urban neighborhood development while the West Side should stay primarily residential. The East Side will also stay mostly residential, while connecting up the area with Pimmit Hills.
Tysons Corner Condos For Sale
Tysons Corner Condos For Sale