Truxton Circle- Combing the Old and New
Posted by Mark Washburn on Wednesday, August 7, 2019 at 8:10 AM
By Mark Washburn / August 7, 2019
Comment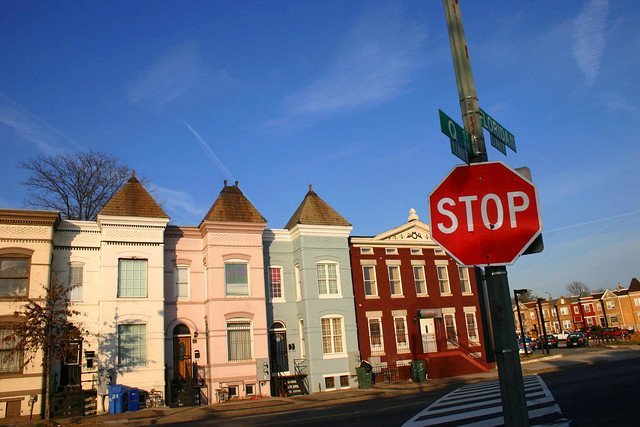 Photo: Elvert Barnes
A combination of the old and the new, Truxton Circle presents a variety of enviable options for prospective residents in Northwest DC. Don't let the name fool you, though, the Truxton Circle of today doesn't resemble a circle at all.
While private vehicles and streetcars once had to travel around a traffic circle of the same name, it was actually removed more than 70 years ago. Never-the-less, the name stuck and is still used generations later.
One thing that hasn't changed much is the historic appeal of Truxton Circle. You'll still find mostly modest row houses, some of which date back to the 19th century. You'll also find some built around the turn-of-the-century, complete with small porches and desirable bay windows.
Fast forward more than a century, and the area has more recently brought in new and renewed interest. While the community remains home to many long-standing residents it's also been attracting new buyers.
Many of these new owners have been busy renovating the older homes of Truxton Circle and bringing new life to the neighborhood. You'll now find choices including condos accented by hardwood flooring and plenty of architectural appeal, made more modern with the addition of stainless steel appliances, granite countertops and other stylish features and finishes.
The Truxton Circle neighborhood is also home to some other historic buildings, including many schools which sit on the National Register of Historic Places. The historic buildings join many appealing parks and playgrounds.
It's an easy walk too from the homes of Truxton Circle to area restaurants and grocery stores. You'll find several family-owned shops and businesses, plus a walkable, bikeable vibe throughout the neighborhood of Truxton Circle.
With easy rail access, the commute to downtown is reasonable too, making it an even more appealing choice for many buyers. Combine that with the availability of outdoor space and it's easy to see what makes the neighborhood so attractive.