Trenton Square Coming to Arlington
Posted by Mark Washburn on Monday, February 17, 2020 at 5:45 PM
By Mark Washburn / February 17, 2020
Comment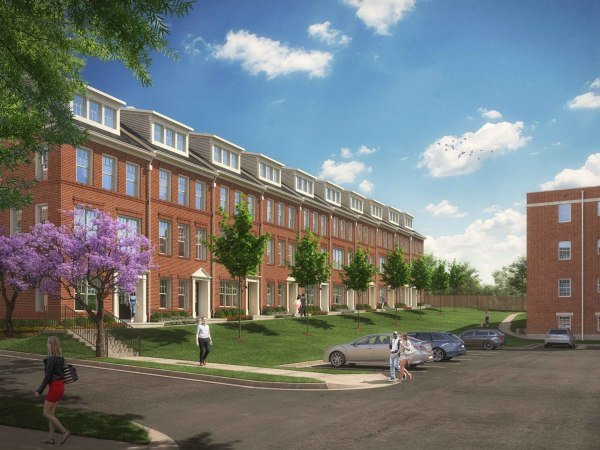 A new townhome development is coming to Arlington's Buckingham neighborhood. Trenton Square is the latest addition to the area, with construction expected to begin on many of the new townhomes by later this spring.
Eventually the property will include a total of 19 townhomes. Designed with four-levels of living space, the traditional-style townhomes will each offer at least 2,000 square feet of desirable living space.
Buyers at Trenton Square can expect to find plans with three-bedrooms and 3.5-baths. In addition, the townhomes will each offer a fourth-floor walk-out terrace and a two-car garage. New construction is just part of the appeal of Trenton Square.
Located just a few miles from DC, the Arlington townhomes hold the advantage of sitting just a mile or so from the closest Metro, plus also close to several options in dining, shopping and entertainment. The location of the new Trenton Square townhomes will make it easy to visit and commute around the area, within easy reach of National Landing, Tysons and the District.
Plans call for the new townhomes to be built where a couple of single-family homes once stood. Investors say there's no doubt the new homes will fill a housing need in the community.
It's expected that Trenton Square will be one of the only new townhomes communities in Arlington County actively selling this year. While the area has seen some strong economic growth over the past decade or so, the available housing supply has reportedly trailed at a much slower pace.
About half of the new Trenton Square townhomes should be built by the end of the year. The remaining townhomes are expected to be finished by summer of 2021.
Trenton Square is a partnership between Madison Homes and The Resmark Companies. The two previously worked together on the Rosslyn Key townhome community.