Treasured Green Spaces in Washington DC
Posted by Mark Washburn on Saturday, October 2, 2021 at 6:26 PM
By Mark Washburn / October 2, 2021
Comment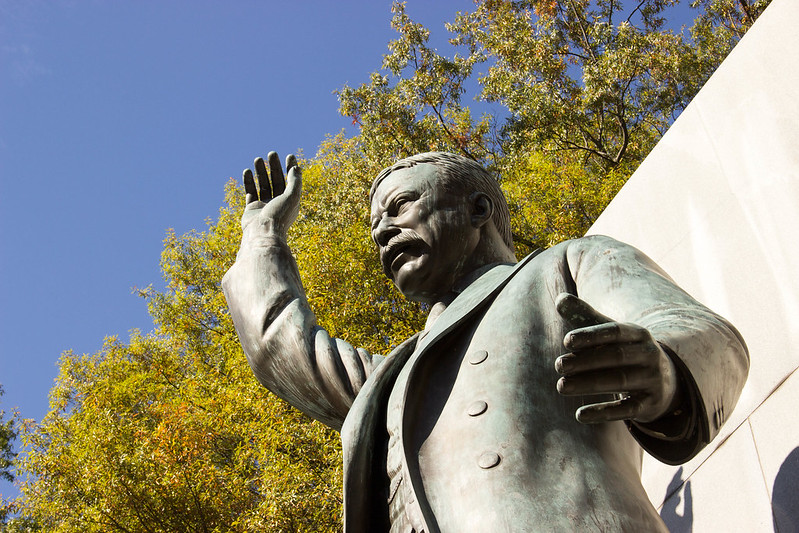 Photo: Geoff Alexander
It may be home to historic sites and political treasures, but DC also offers some treasured green space.
Rock Creek Park
Popular Rock Creek Park is a favorite of families. The large park is a peaceful spot with plenty of room for hiking, picnics, biking and fishing. You can also play a round of golf, some tennis, go horseback riding on one of the trails or visit the zoo.
U.S. National Arboretum
At more than 400-acres, the US National Arboretum is a fantastic place to explore the gardens. This free outdoor space is scenic any time of the year. While you're there, you can also make a stop at the National Bonsai & Penjing Museum, which features some miniature Chinese and Japanese trees.
Roosevelt Island
Situated in between Rosslyn and Georgetown is Roosevelt Island. It takes about an hour or so to walk the trails of this Potomac River island. While parking is sometimes tricky, you can also bike over via the Mount Vernon Trail, but you will have to store your bicycle in the bike rack at the entrance.
U.S. Botanic Garden
At more than a century old, US Botanic Garden is one of North America's oldest botanic gardens. This plant museum is a beautiful place to visit and explore.
Franklin Square Park
Right in Downtown DC, you'll want to take advantage of Franklin Square. It is the largest urban park in the area and is currently wrapping up a major renovation. The new and improved park includes a new children's garden, a larger fountain plaza, a restaurant and a pavilion.
Kingman Island
The Anacostia River serves as home to the beauty of Kingman Island. This lesser-known spot is man-made and less crowded than some other locations, but it still delivers some fantastic views. It's a good spot for walking, biking, running or just exploring.