Transforming Alleys Into Living Spaces
Posted by Mark Washburn on Monday, March 29, 2021 at 12:08 PM
By Mark Washburn / March 29, 2021
Comment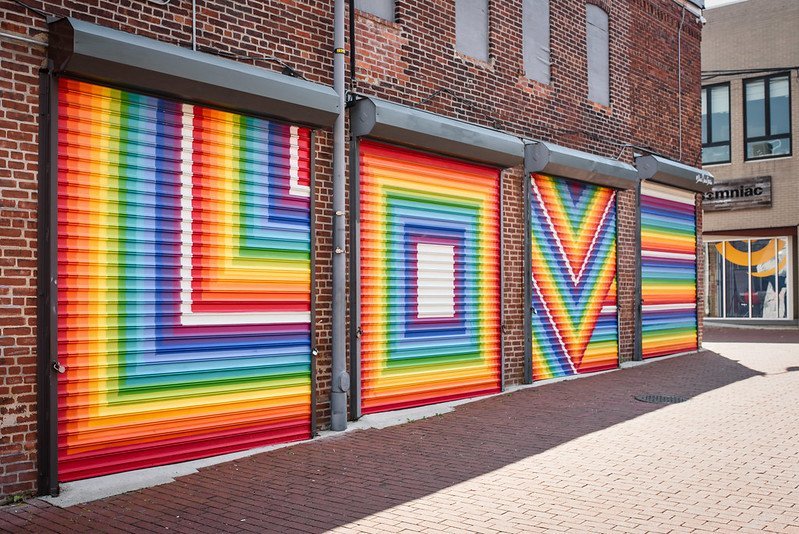 Photo: Geoff Livingston
In many cities alleys are used for things like parking and trash collection, but some of DC's alleys are now being transformed into living spaces. It's not exactly a new idea.
Generations ago, DC's alleyways served as home to some of the city's poorest residents. While the city dealt with a serious shortage of housing in the 1800s, some people needed a place to live close to downtown and couldn't exactly afford the high prices.
That drove them to DC's alleys. The alleys were racially segregated and close quarters that some claimed were prone to the spread of disease. Still, residents were able to create their own close-knit communities in those alleys.
For a time, the alleys were used to build settlements for poorer residents, while developers constructed much grander homes along DC's major roadways. Eventually, lawmakers made it harder to build in alleyways, but it did little to change the situation.
As time passed, some neighborhoods began demolishing the alley dwellings and displacing residents along the way. In their place, developers built new properties and priced the former residents out of the area.
Some of those alley dwellings were also turned into garages and other businesses. As more time passed, some of the alley properties were remade into things like art studios.
About five years ago zoning code changes in DC began allowing residential construction in alleys. ADUs were added on to properties with their own baths, kitchens and separate entrances.
Developers looking for new places to build began seeking out the alleys once again as a way to add density. You'll now find some rehabilitated rowhouses in alleys in places like Capitol Hill, Georgetown and Foggy Bottom.
Other alleys now sport coffee shops and high-end restaurants. You'll even find an alley museum of murals in DC's Blagden Alley.