Trafalgar Flats is Now Selling
Posted by Mark Washburn on Wednesday, September 27, 2017 at 1:12 PM
By Mark Washburn / September 27, 2017
Comment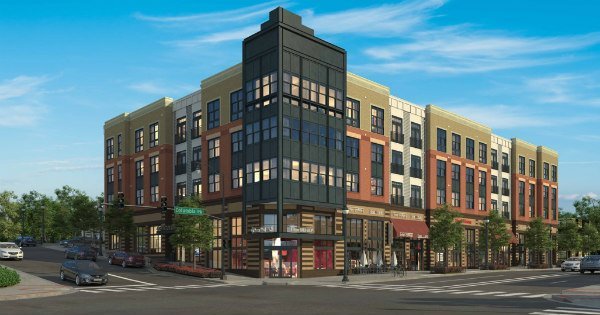 One of the most exciting new options in Arlington condo living is now selling, with dozens of homes to choose from within Trafalgar Flats. This brand new development includes nearly 80 condos in studio, one- and two-bedroom designs, complimented by the luxury of new construction possibilities.
The four-story, mixed-use complex provides room for the condos, parking, a courtyard and retail space, with the entire development currently under construction in the Barcroft neighborhood. The future homes are planned to range from around 400 square feet to about 950 square feet in size, with the units topping more than 8,000 square feet of planned, ground level retail space.
Priced starting in the mid $200,000s to low $500,000s, the homes of this new community are generous in style and in added amenities. The contemporary-style homes all off elevator access and underground parking, and are joined by large windows to usher in plentiful natural light.
Other extras of the homes include the quartz countertops and stainless steel appliances, along with ceramic tile in the baths and washer/dryers. Meanwhile, all residents of Trafalgar Flats will be entertained by a fire pit and lounge seating in the outdoor plaza, a large clubroom, 24-hour on-site fitness and indoor bike storage.
Found at Columbia Pike and South Buchanan Street, Trafalgar Flats is close to public transportation and just a few miles away from DC and the Pentagon. As well, the convenient location is within a short stroll of numerous restaurants and shops, as well as right across the street from the outdoor recreation of Four Mile Run Park.
From walking, jogging and biking to basketball and sports fields, everything is easily within reach living at Trafalgar Flats. In addition, the condos are just two blocks from a planned retail center and a short distance from a farmers market and options in entertainment.