Tilden Gardens: Venerable Northwest Co-ops
Posted by Mark Washburn on Wednesday, February 19, 2020 at 11:34 AM
By Mark Washburn / February 19, 2020
Comment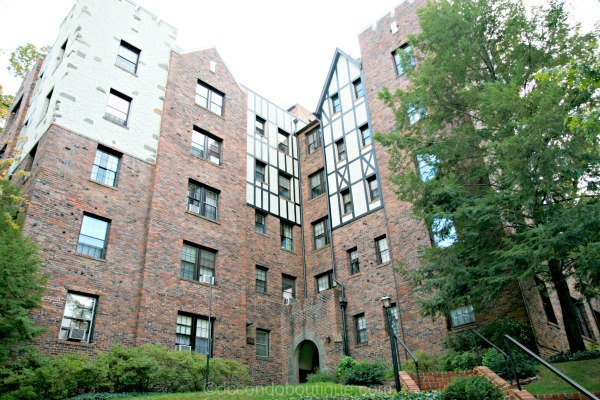 As one of the largest co-op apartment complexes in DC, Tilden Gardens sits on five-acres of land in the Cleveland Park neighborhood. The largest building of its kind until the Watergate complex opened decades later, it has remained one of the most luxurious throughout the years.
Made up of four buildings connected by landscaped, graveled walks, each building in Tilden Gardens also offers its own garage. First completed in the early 1930s, the red brick and limestone buildings provide the rare advantage of offering units with at least two exposures, and sometimes more.
You will also find such desirable original detailing inside as high ceilings, arched doorways and hardwoods with the co-op apartments of Tilden Gardens. Ranging from around 740 square feet of living space for a one-bedroom apartment, there is also the option of a 1,700 square foot with three-bedrooms.
For a more unique residence however, there's the option of a sprawling 3,500 square foot apartment. This impressive residence occupies a former restaurant in the complex, complete with its own movie screening room.
It's not just the size of the complex that sets Tilden Gardens apart. Joined by terraced gardens, the available green space is truly a distinguishing feature. The thoughtfully designed complex is said to rival some of the most picturesque landscaped gardens in the entire region.
Three acres of the property is reserved for landscaping, shade trees, flowers and shrubs. Along with all of the inspirational outdoor space, the buildings of Tilden Gardens also offer on-site laundry facilities, a community party room, hobby rooms and guest suites.
Other extras include private storage areas and bicycle storage. Sitting just two blocks from the closest Metro, the vintage complex has had its share of big-name residents over the years, including the likes of former Senator and President Harry S. Truman and his wife.