Tiber Island: Affordability in the Southwest Waterfront
Posted by Mark Washburn on Friday, March 20, 2020 at 2:16 PM
By Mark Washburn / March 20, 2020
Comment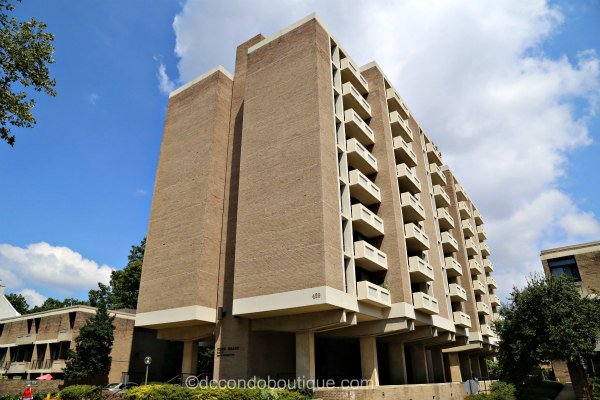 With easy access to the waterfront and an array of shops, restaurants and activities, Tiber Island proves a spectacular setting for co-op buyers and renters in the DC area. Made up of four high-rise buildings and a few dozen townhomes, the large residential complex supplies a range of floor plans.
Originally built up in the mid 1960s, Tiber Island has served as home to the likes of former Vice President Hubert Humphrey and other political leaders over the years. A mix of co-op and townhome units, Tiber Island is a man-made island that's now connected to the "mainland".
With hundreds of residential units to choose from, the floor plans of Tiber Island typically begin with an efficiency unit, offering at least 500 square feet of living space. The cozy unit provides space for a living and dining area and a private balcony. The efficiencies can be found in all four towers at Tiber Island.
The larger one-bedroom design offers a combined living room and dining area, in addition to a balcony. This plan starts with around 800 square feet of living space, while the two-bedroom offers at least 1,200 square feet.
There is also a duplex floor plan with two levels of living space. The townhomes of Tiber Island, meanwhile, include four levels, complete with two-bedrooms and two-baths. The townhomes also offer a front and rear patio for outdoor space.
As for amenities, the property offers a two-story clubhouse, several fitness rooms and a swimming pool. Just one block from the closest Metro station, Tiber Island is also within walking distance of the southwest waterfront and the up-and-coming Wharf District.
This allows residents easy access to dining, shopping, entertainment and more. Just across the street from a grocery store, it's an easy walk to get to many popular destinations in the area, including nearby Nationals Park and Audi Field.