Three Arlington Neighborhoods Rank High in Best Places to Live in US List
Posted by Mark Washburn on Friday, April 21, 2023 at 11:47:25 AM
By Mark Washburn / April 21, 2023
Comment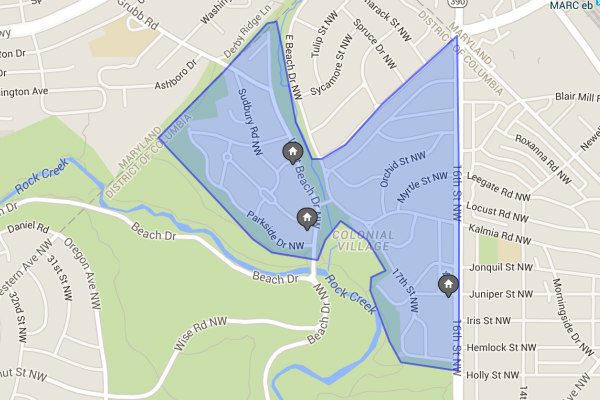 If you're looking for a great place to live in the DC area, you'll likely want to take a second look at Arlington. Three Arlington neighborhoods just received high marks in terms of the "2023 Best Places to Live in America".
The list comes from Niche.com, which recently ranked neighborhoods all across the nation. According to Niche, Colonial Village in Arlington is number two on the list for this year and gets an overall Niche grade of an A+.
Built up mostly between the mid 1930s and 1940, Colonial Village is a tree-lined community with a population of less than 3,000 people. Niche boasts there are a lot of parks, coffee shops, restaurants, and bars in Colonial Village, and it's a popular spot for young professionals. You'll find mostly condos and garden-style apartments in Colonial Village, plus its within walking distance of the Courthouse Metro station and close to several businesses and retailers, too.
The Ballston/Virginia Square neighborhood ranked 21st overall, and second in terms of just Arlington. Niche gives the neighborhood an overall grade of an A+, with high marks for its public schools, its nightlife, and is credited as being a good place for families.
Ballston has the advantage of being close enough to Downtown DC and Tysons, plus you can either walk or ride the Metro where you want to go. As well, there are plenty of bike paths, bike lanes, and parks in the area to enjoy. There's even a weekly farmers market in Ballston.
Meanwhile, the Radnor/Fort Myer Heights neighborhood of Arlington received an overall Niche grade of an A+ and took the 23rd spot for the nation. This neighborhood additionally received high marks for being a good place for families, for its public schools, and for its nightlife. The neighborhood has around 7,000 residents and is ranked in third place in Arlington, behind just Colonial Village and Ballston/Virginia Square.
Search Arlington Neighborhoods