Thinking Outside the Box About DC Triangles
Posted by Mark Washburn on Wednesday, January 9, 2019 at 9:13 AM
By Mark Washburn / January 9, 2019
Comment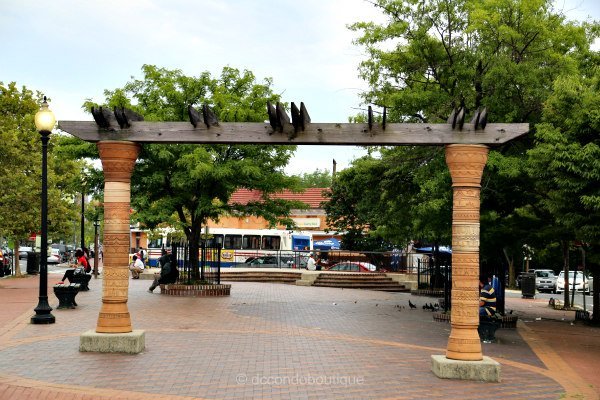 Lamont Plaza - Mount Pleasant
When it comes to available property in DC, it may take some thinking outside the box, or perhaps outside the triangle. The District has a good supply of peculiar-shaped lots out there, and developers are starting to take notice.
It's all due to development that began hundreds of years ago. Way back in the late 1700s and early 1800s, DC had a northern boundary, but it didn't hold development back. When new development began to spread outside the original city limits, the city's street grid followed. That contributed to the problem.
Numbered streets ran north/south and named streets ran east/west in the city. State-named avenues, meanwhile, ran at a diagonal. Every once and awhile, though, the city street grid ran into country roads, intersecting in such a way to form small, triangular-shaped land in the process.
You'll also find some of the same strangely shaped land where the diagonal avenues intersect with north/south and east/west streets in the city. While you'll find these triangular-shaped lots all over the city, many people simply assume they're just medians or public space. After all, some sit right in the middle of city blocks.
While some are indeed owned by the government, other lots remain privately owned. Some are so small that they're never used for anything, but seeing a possible profit, DC's been selling off some lots as part of an effort to collect upon unpaid taxes.
That's how at least one small triangular lot ended up in the hands of a developer in recent months, leading to construction of a new house on the property. It's not the only case, as some of the old lots have also paved the way for new development in other desirable neighborhoods.
It's also led some neighbors to use such similarly shaped land to benefit the entire community, making their own nearby lots into designated parks and community gardens.