The Wharf Phase II
Posted by Mark Washburn on Wednesday, November 8, 2017 at 9:29 AM
By Mark Washburn / November 8, 2017
Comment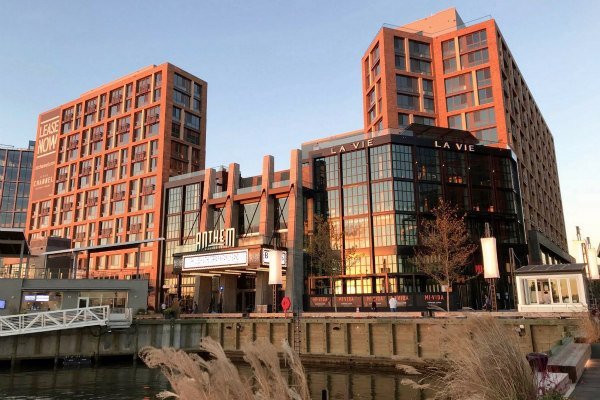 While many are only just beginning to experience all that DC's newest waterfront development has to offer, plans are already forging ahead with phase two of The Wharf. The next phase of the project is nearly just as impressive as the first, with plans calling for two more office buildings, hotel rooms, retail space and residential options.
While the next phase of development includes some more retail space it also promises to bring with it upwards of 200 new apartments and more than 100 hotel rooms. As well, the project will also provide another 80 or so condos, dining and open space.
Developers will be going before the Zoning Commission once again soon to discuss some of the changes made to the project since this past summer. Previously there were concerns over the height of some of the proposed buildings, among other things.
Phase one of The Wharf brought in three hotels, two apartment buildings, several music venues, a condo building and several acres of green space. Some new restaurants and retailers also entered the space, as did a new water taxi service. The official grand opening for it a couple of weeks ago brought in some major names in entertainment, along with thousands of visitors eager to experience all that the area now has to offer.
Already stretching for more than a mile, The Wharf will eventually provide upwards of three million square feet of mixed-use space. Around a dozen different architects and designers are tasked with designing the second phase, projected to bring even more excitement to an area that's already gaining a lot of interest.
While groundbreaking for phase two isn't expected until around mid 2018, it promises more than one-million square feet of additional mixed-use development, including the residential units, park space, retail and a marina. Current estimates call for phase two of The Wharf to be finished sometime in 2022.