The Tombs: A Georgetown Icon
Posted by Mark Washburn on Wednesday, February 28, 2018 at 10:14 AM
By Mark Washburn / February 28, 2018
Comment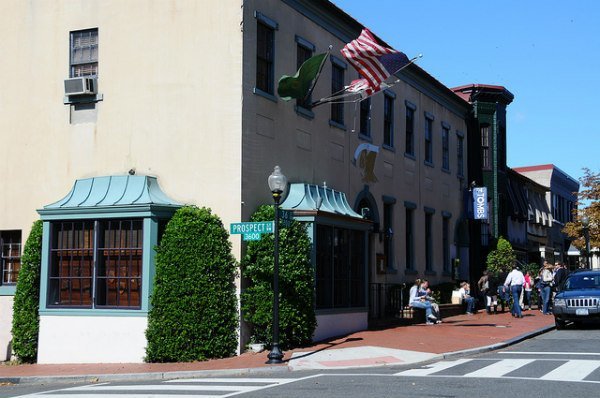 Photo: Serge Melki
One of the most iconic destinations for students and movie fans alike, for decades now The Tombs has been serving up late night drinks and grub to locals and visitors. This Georgetown staple is definitely a favorite of Georgetown University students, and the convenient location is only part of its charm.
Found on the edge of campus, The Tombs is often packed with hungry patrons during the day, and plenty of revelry at night. From a great place to catch a game on TV to a lively destination for Sunday brunch, The Tombs certainly appeals to the crowds.
Tucked away within a mid 1800s-era townhouse, The Tombs shares its location with a fine dining restaurant and an art deco restaurant, commonly used for private parties. The Tombs, though, is at home in the downstairs area of the building, first opened to the public in the early 1960s.
Two decades passed, though, before The Tombs entered a new arena, cemented forever into pop culture by a movie called "St Elmo's Fire". While the actual movie wasn't filmed inside the popular bar and restaurant, it was filmed on a set constructed to look just like the interior of The Tombs. It just so happens the main characters of the movie were said to be former Georgetown classmates.
When you visit, you'll find the real location of The Tombs hasn't changed much since the film came out. Despite a recent renovation to make some behind the scenes updates, a majority of the artwork hanging on the walls has been there for decades.
You'll certainly find plenty of décor traced back to the nearby university, with football and crew memorabilia on its walls. You'll also find a full menu, from kid-friendly meals to brunch, lunch, dinner and happy hour cocktails, all served up from the iconic Georgetown location of The Tombs.